From bustling island capitals to small close-knit communities. From ancient sites to adventure sports. From epic scenery to mouth-watering local produce. From artists' studios to abundant wildlife. Our islands have so much to explore, and no two of them are the same.
The Scottish Islands Passport covers 72 of our amazing islands over more than 400 miles from Unst to Arran. These islands were chosen because they are populated, easily accessible by regular public or low-cost transport, and welcoming of visitors from all walks of life.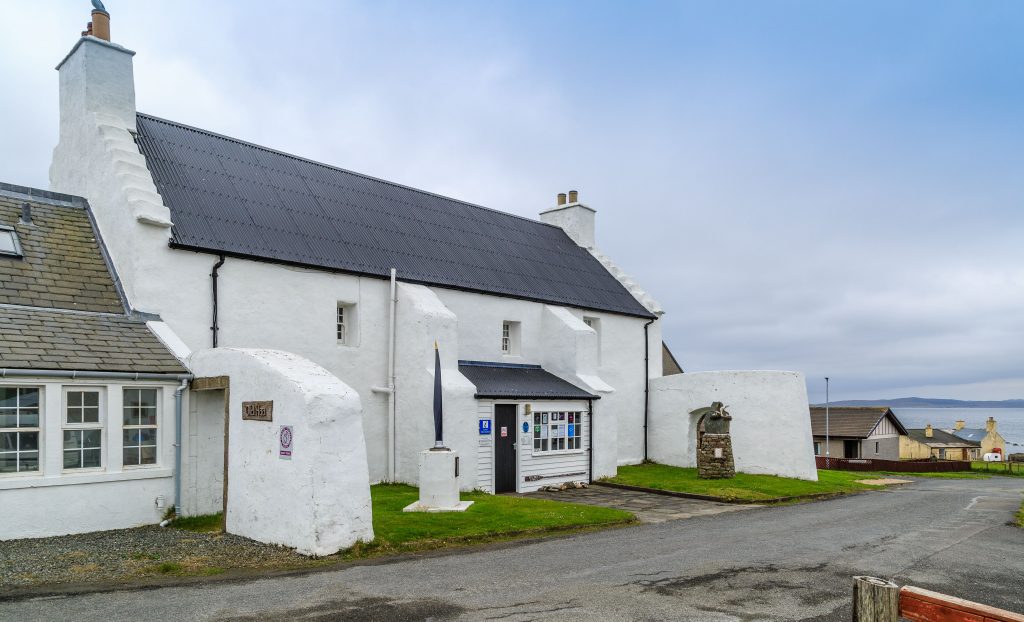 Yell
Yell is the second largest of all the Shetland Islands. Covering 83 square miles, there's a huge variety of coastal scenery and beautiful beaches, wild moorland, small settlements, birds, seals and wildflowers, and history old and newer to explore.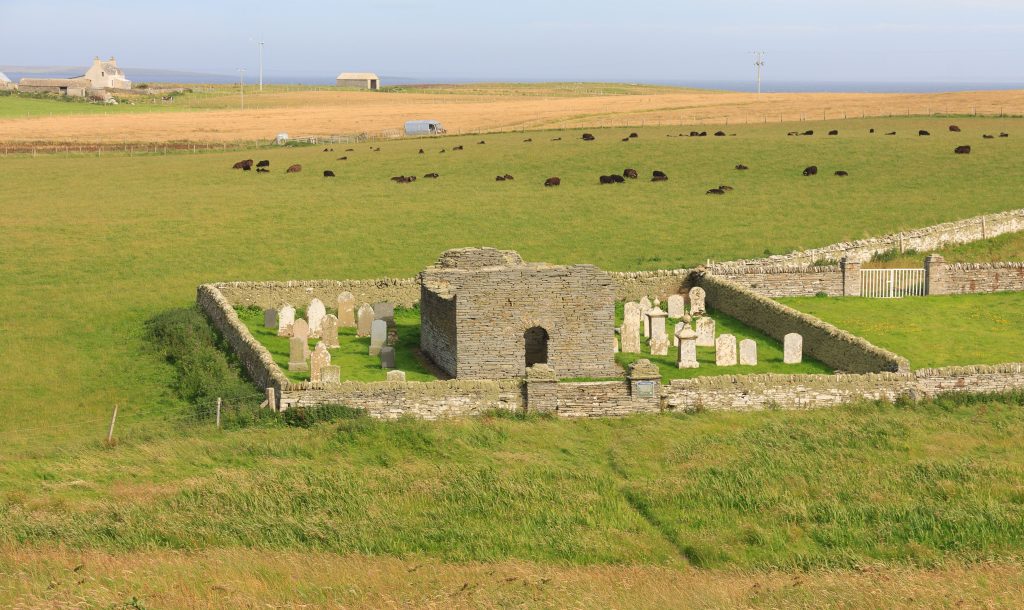 Wyre
From legendary castles and ancient settlements to Grey Seals and Arctic Terns, it's worth taking your time to explore this low-lying, fertile Orkney isle.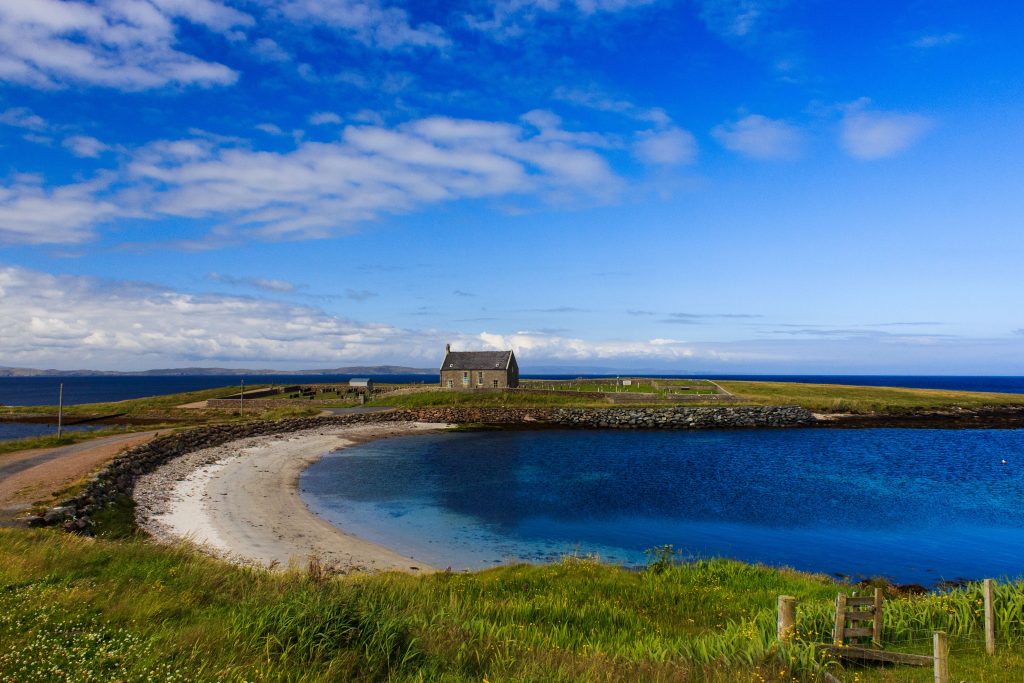 Whalsay
The Vikings knew the island Of Whalsay as Hvals-øy – or the island of whales – and it is clear to see why. The waters around the island are hot spots for viewing porpoises, minke whales and orca.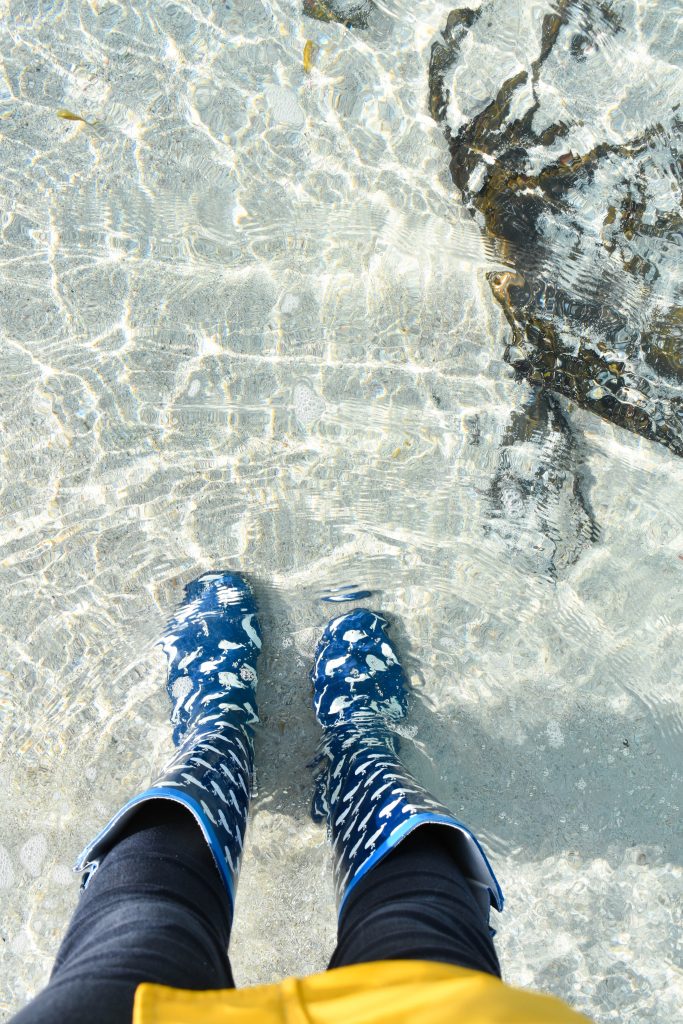 Westray
The 'Queen o' the Isles' is home to is a thriving community, spectacular landscape, sandy beaches, abundant historical sites, and plentiful wildlife & culture.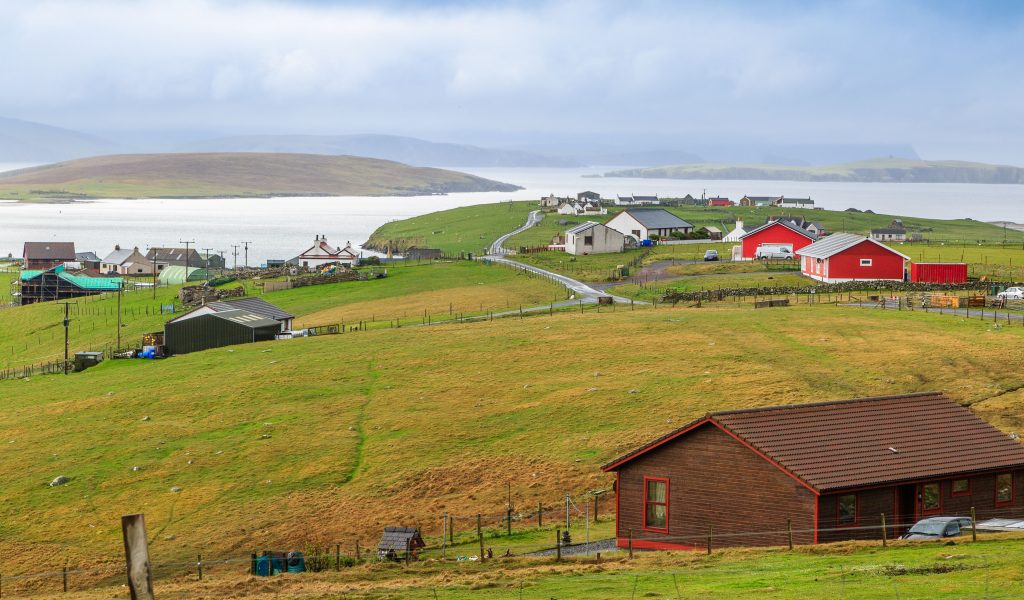 West Burra
West Burra's coast is a popular spot for kayakers who can explore the island's east coast safe in the shelter of East Burra but there are also plenty of onshore delights – from the stunning tombolo (double sided beach) in the south of the island to important historic sites, coastal walks around low cliffs, and excellent wildlife spotting opportunities.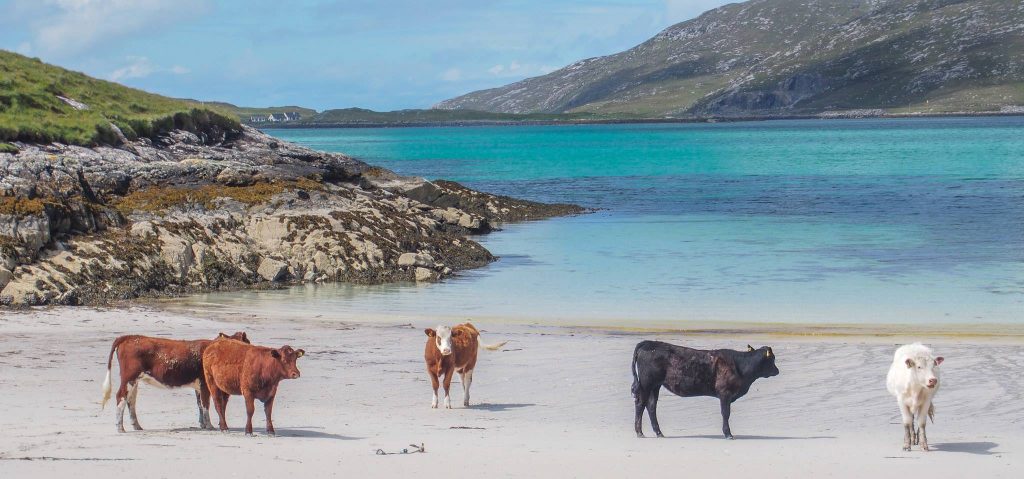 Vatersay
From its strong musical traditions to its history and wildlife, Vatersay may be small in size, but it offers plenty to explore.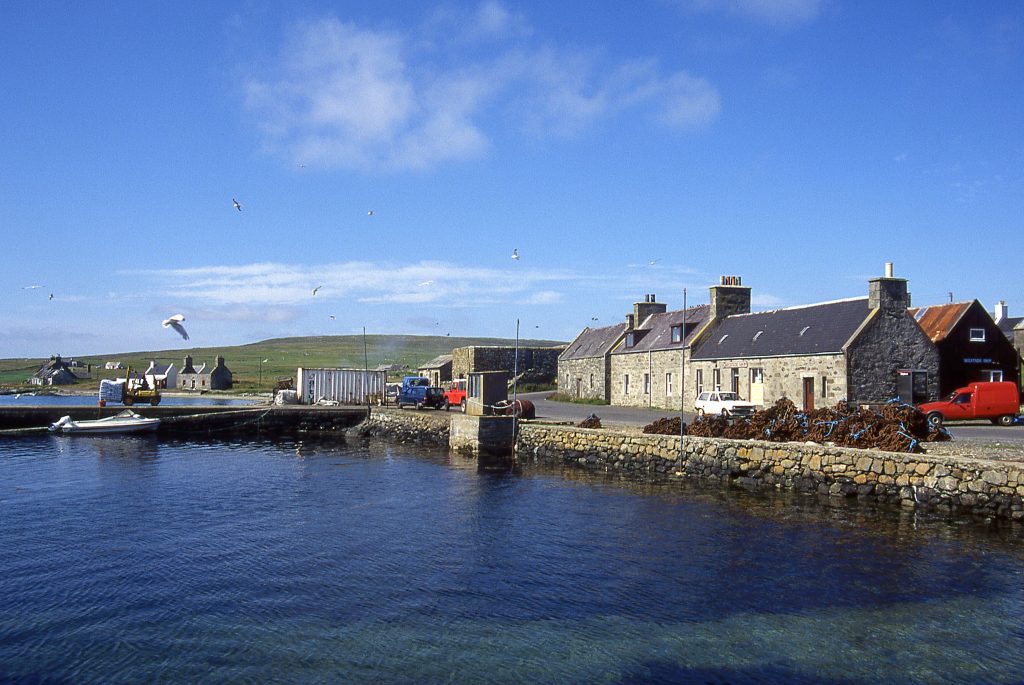 Unst
The northern-most inhabited island in Britain is home to a vibrant and welcoming community and no wonder, with nationally important nature reserves, golden beaches, a wealth of Viking heritage, and award-winning events. The rugged landscape is home to rare plant life and stunning coastal scenery making it well worth the trip.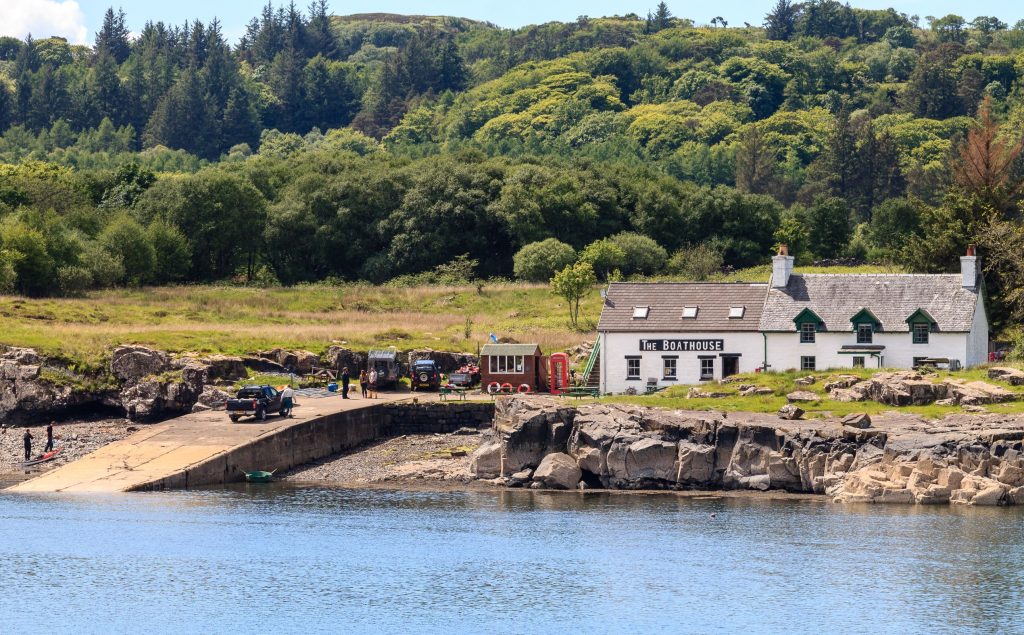 Ulva
Explore this community-owned island's history, wildlife & excellent walking routes, and to find out how the community is breathing new life into the island.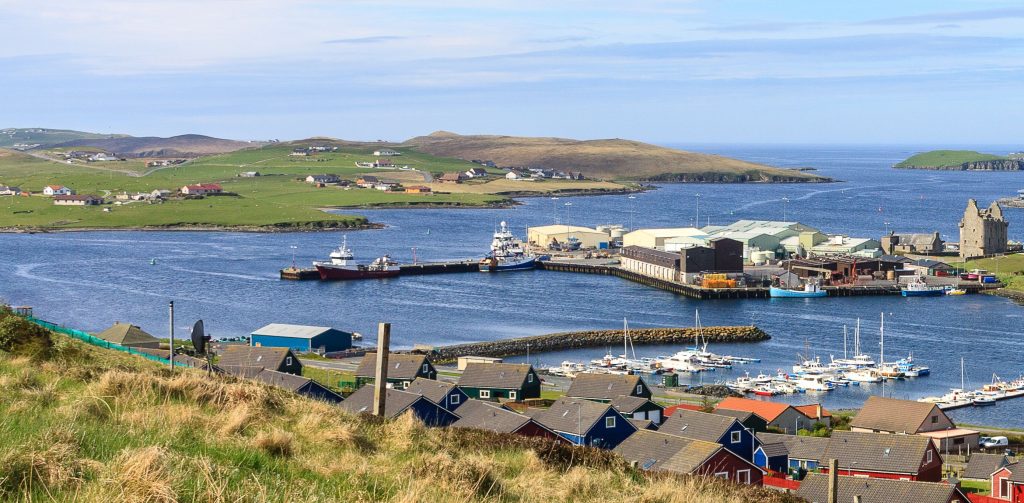 Trondra
Much of Trondra is fertile croft land and the island is a great place to learn about crofting life. The island offers fine views of the atmospheric Clift Sound. Enjoy beautiful sunsets over the smaller, uninhabited Scalloway Isles and the chance to glimpse the northern lights.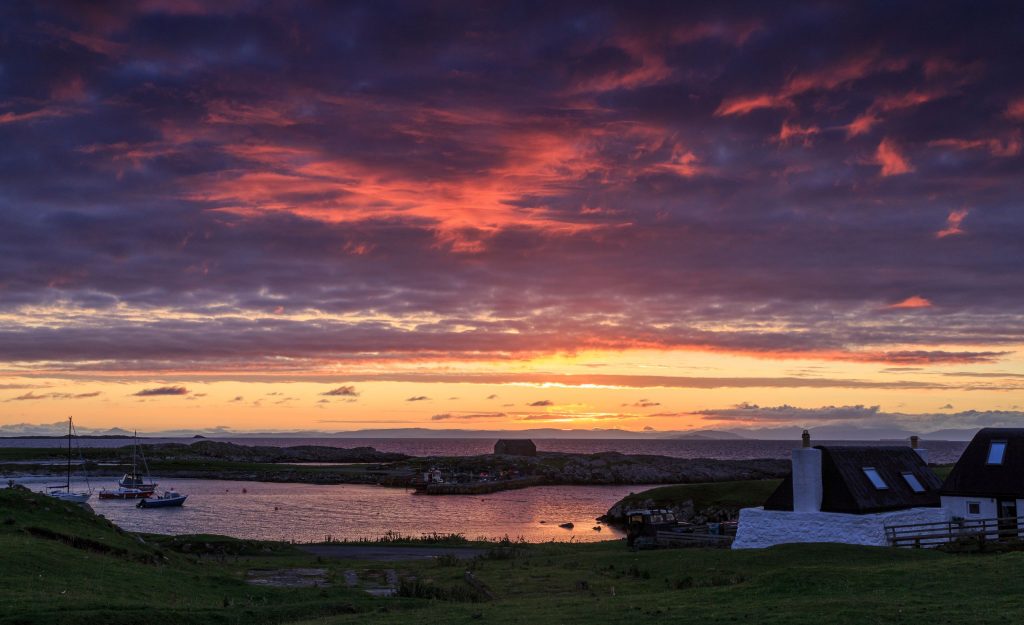 Tiree
The UK's sunniest place also has plentiful wind making it a water-sports destination, whilst its wildlife, arts and local produce offers something for all.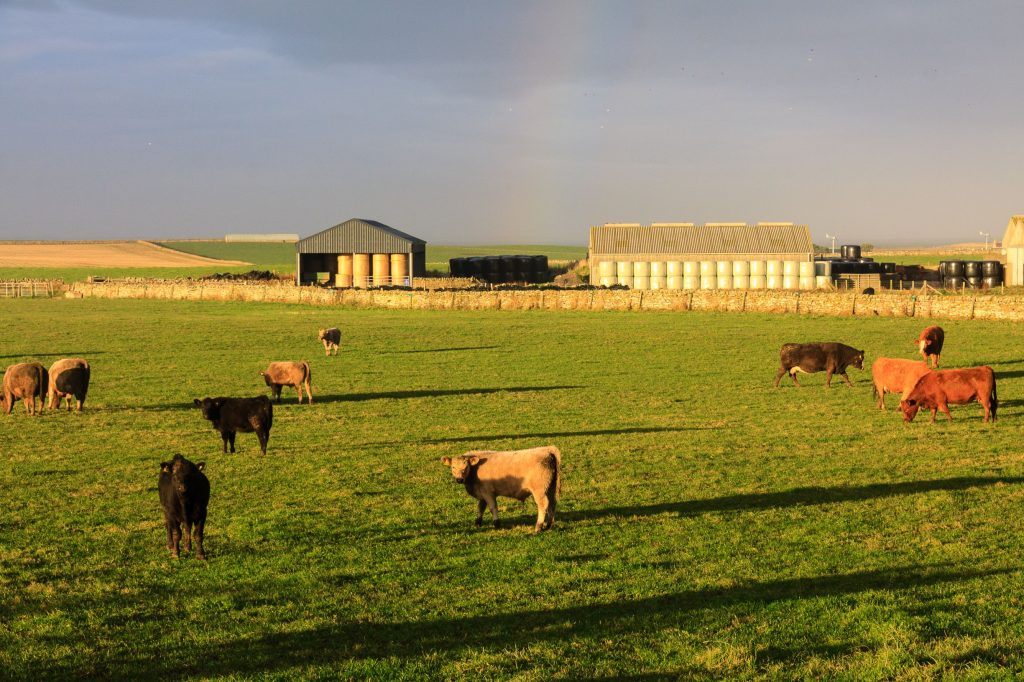 Stronsay
From sandy beaches and historic sites to local produce and skillful makers, the 'Island of Bays' offers plenty for the adventurous traveller to explore.

South Uist
With a rich tradition of Gaelic culture, history, music & art alongside stunning scenery & a wealth of wildlife, South Uist offers plenty to explore.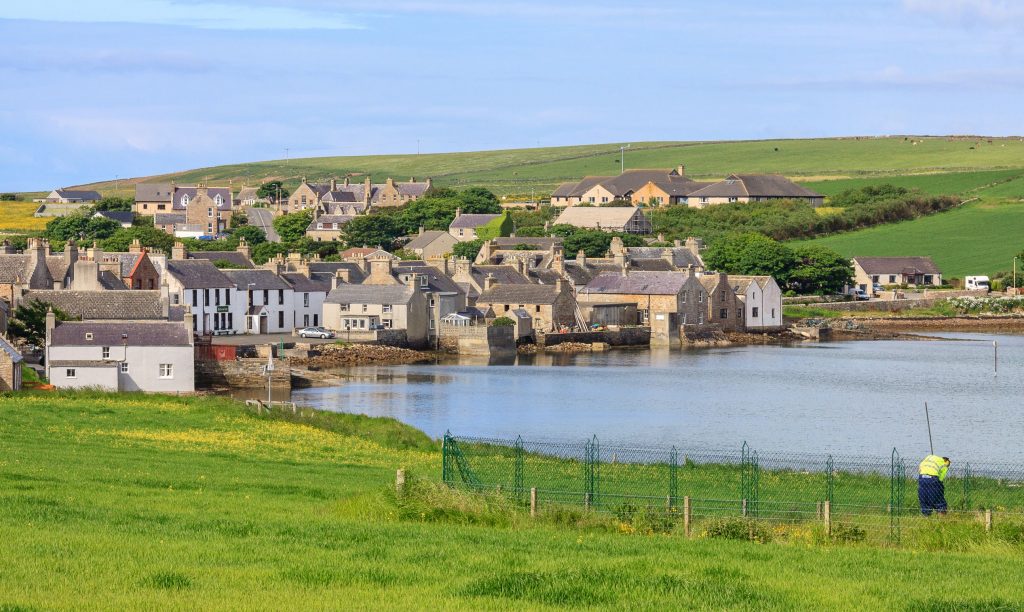 South Ronaldsay
With a capital named for a queen, a rich history and a vibrant, creative community, South Ronaldsay has plenty to explore year-round, come rain or shine.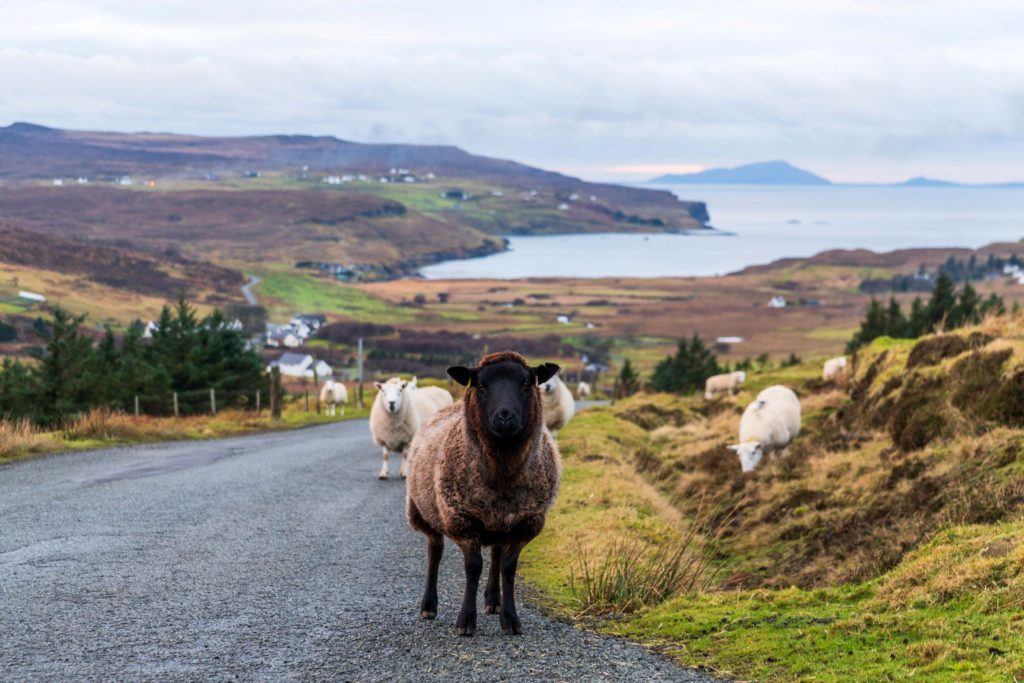 Skye
This iconic Scottish island is a popular spot which offers much to explore year-round.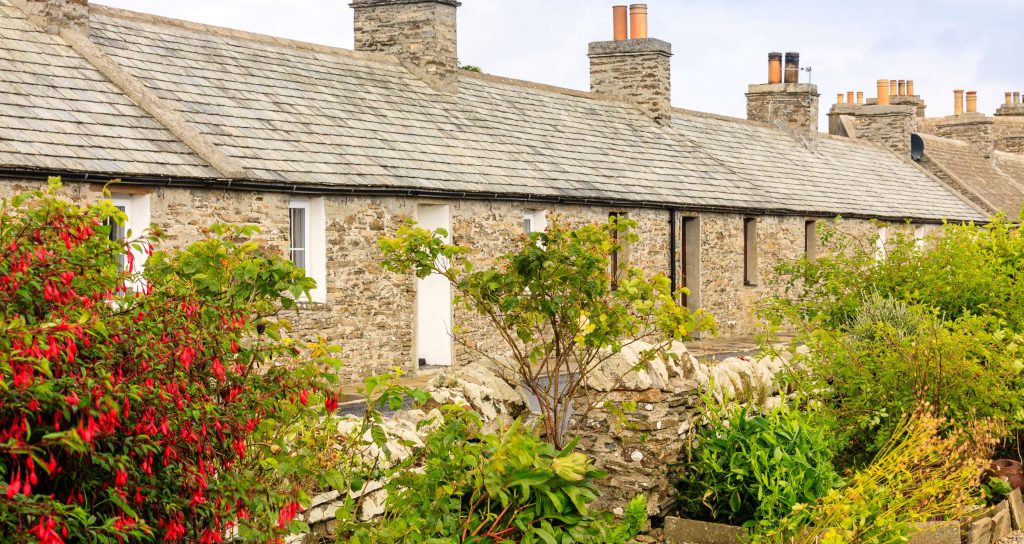 Shapinsay
This low lying, fertile island has a rich history but there is innovation too – from one of the first examples of a planned village to a new hydrogen project.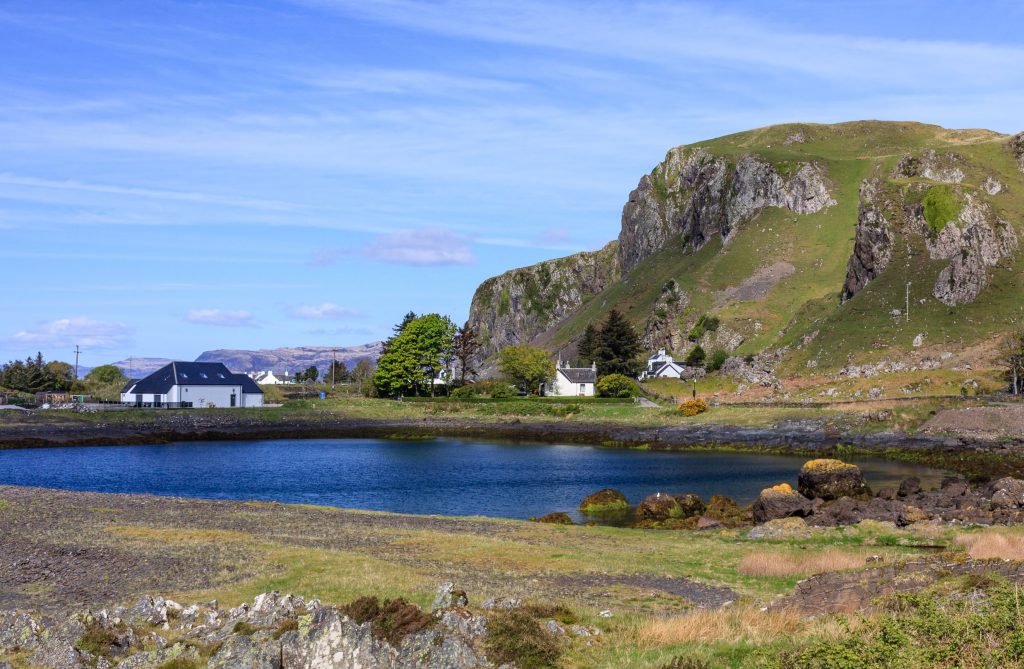 Seil
Cross the Bridge Over the Atlantic to the island which was once the centre of the slate industry. Explore gardens and woodland and try excellent local produce.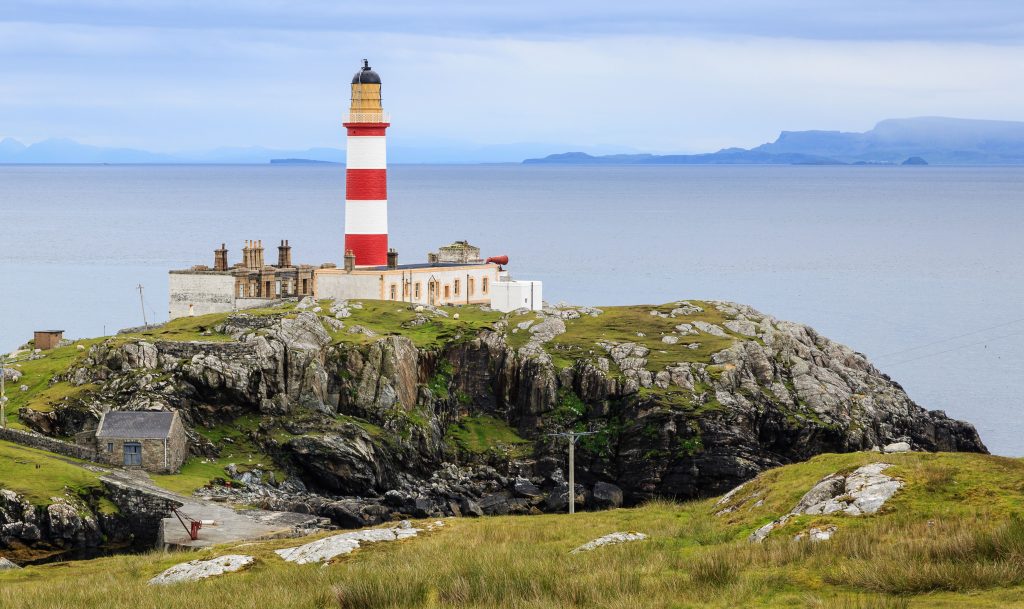 Scalpay
This rocky island has been a fishing community for generations so expect amazing seafood along with interesting history, incredible wildlife & unique character.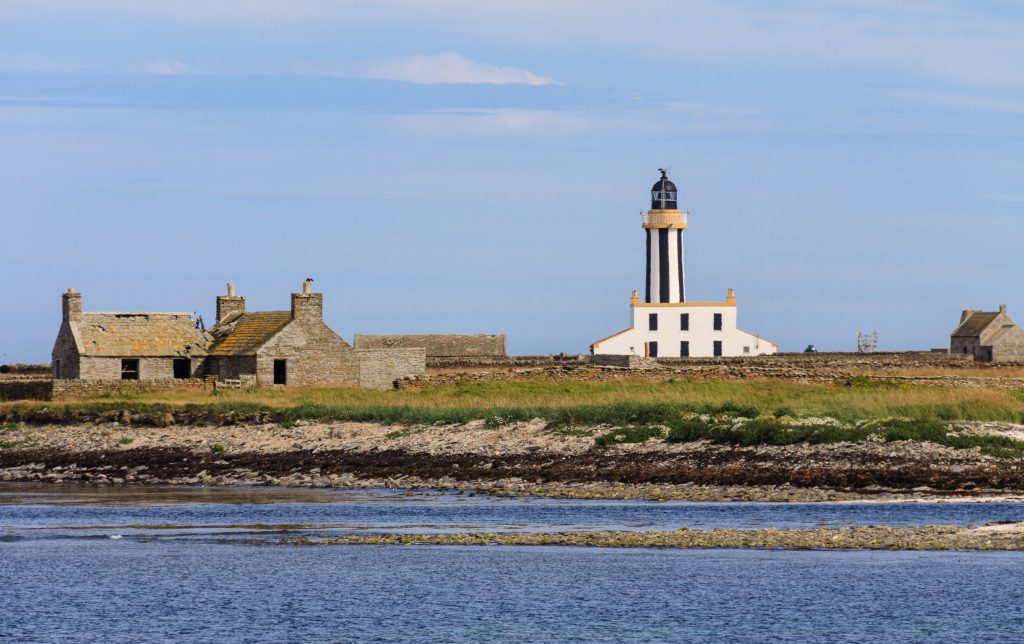 Sanday
Known as the 'Jewel of the isles' because of the richness of its archaeology the island has an abundance of wildlife, glittering seas and spectacular skies.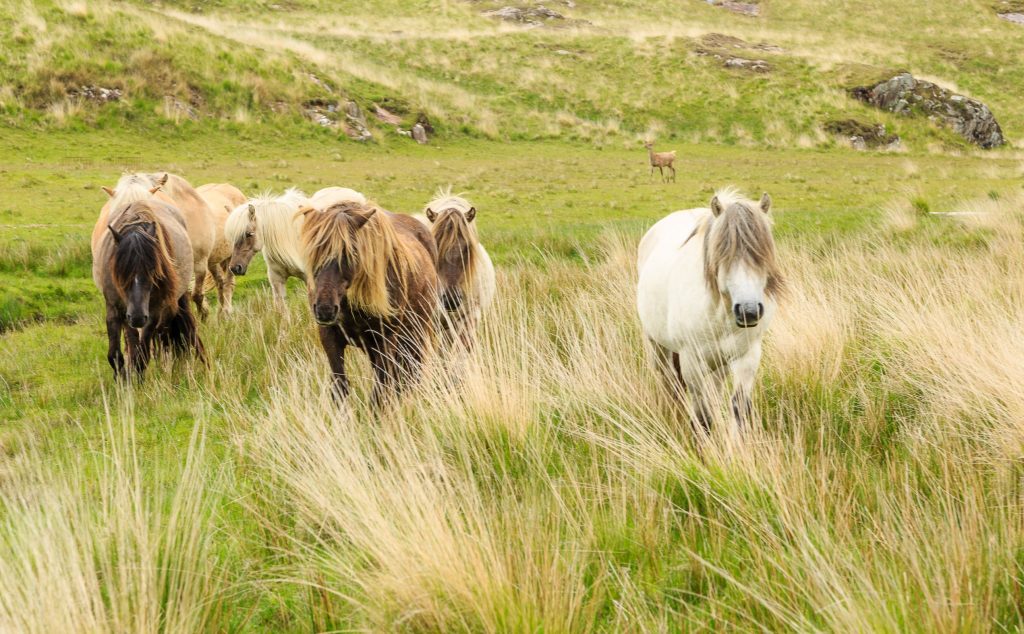 Rum
The largest of the Small Isles has a thriving community. Most of the island is a National Nature Reserve comprising of mountain and moorland.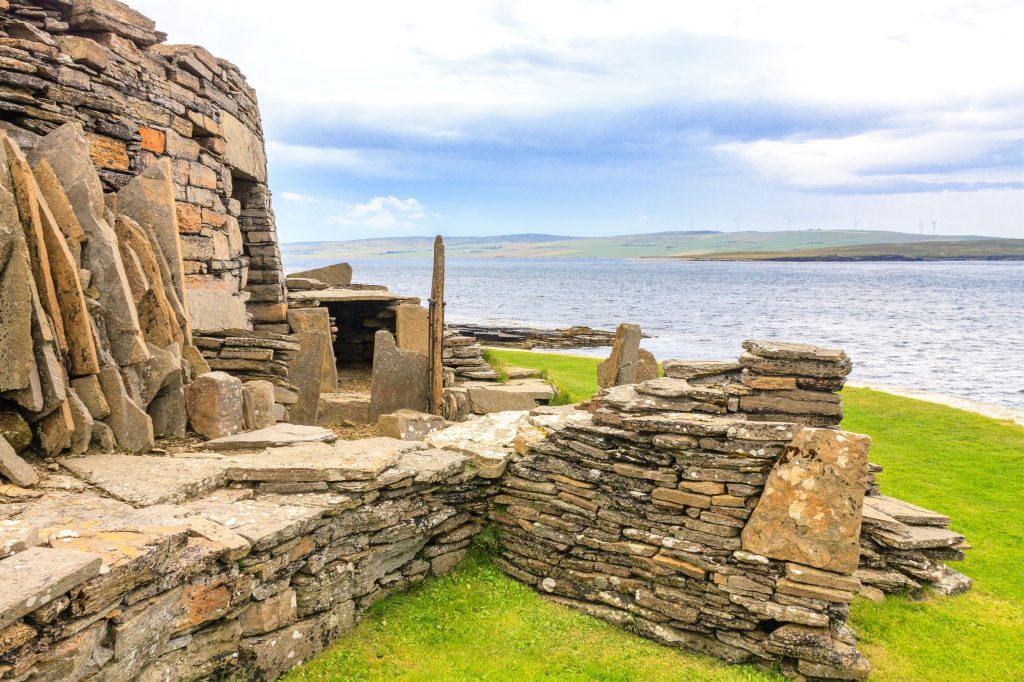 Rousay
Nicknamed 'Egypt of the north', due to its archaeological diversity and importance, this hilly island is also home to a wealth of wildlife on land, sea and air.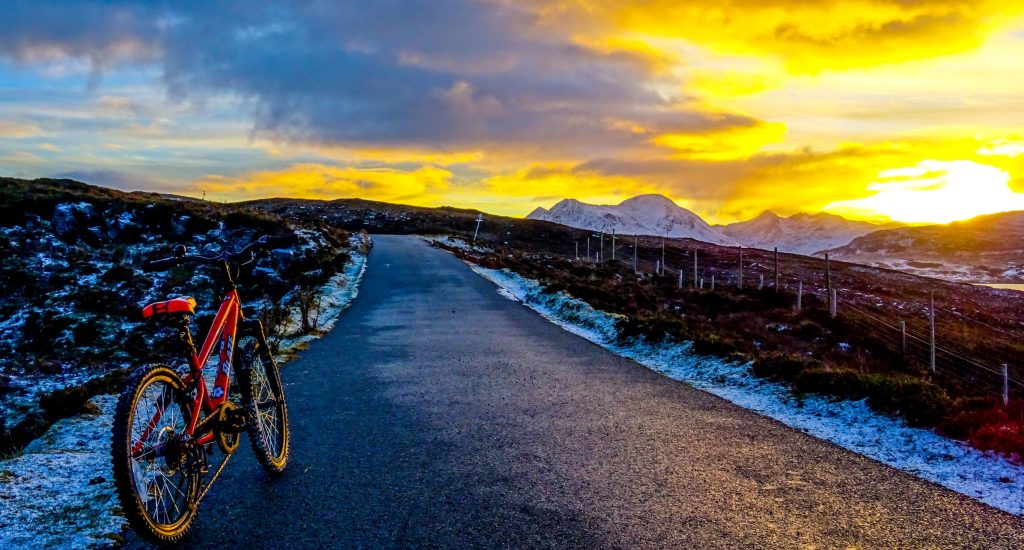 Raasay
Around the same size as Manhattan island, but home to less than 200 folk. Explore the island which hosted both Royalty and SAS: Who Dares Wins.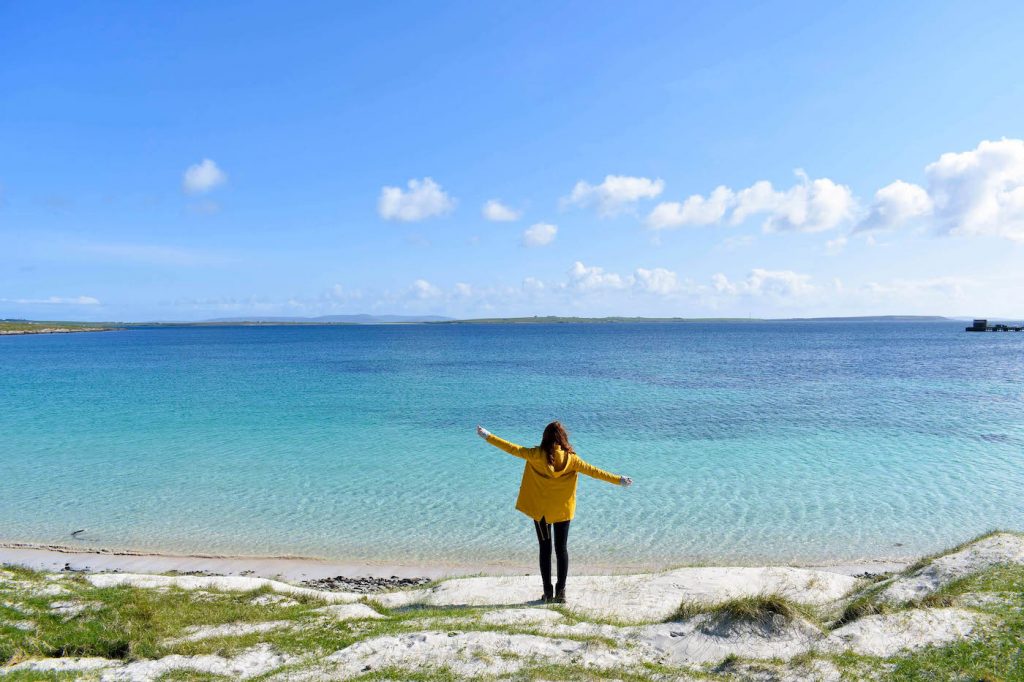 Papa Westray
Known affectionately as 'Papay' to the locals, this small gem of an island offers amazing wildlife in summer and a winter festival to delight in dark nights.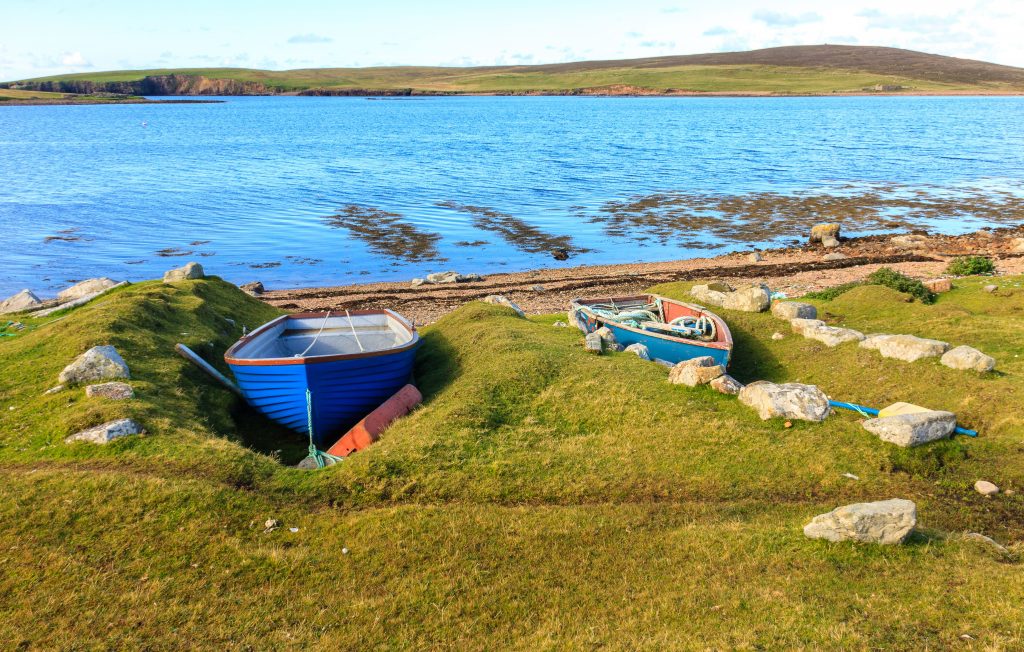 Papa Stour
Home to a handful of folk & the 4th largest cave in the world. Explore the natural beauty of the island and stop by the church for some historic stained glass.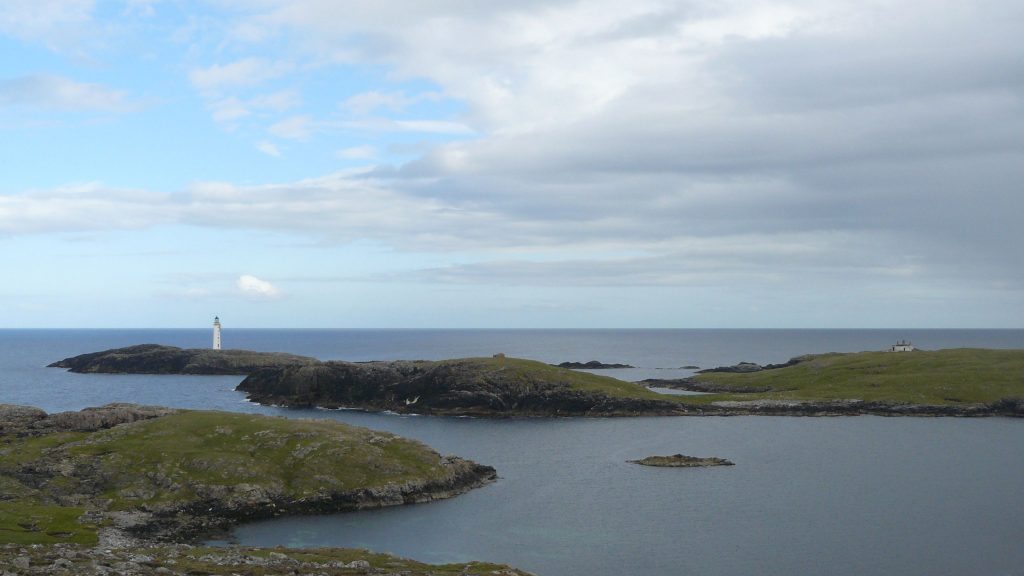 Out Skerries
Explore the twin islands of Housay and Bruray with its outstanding birdlife, stunning coastal scenery and tales of historic shipwrecks.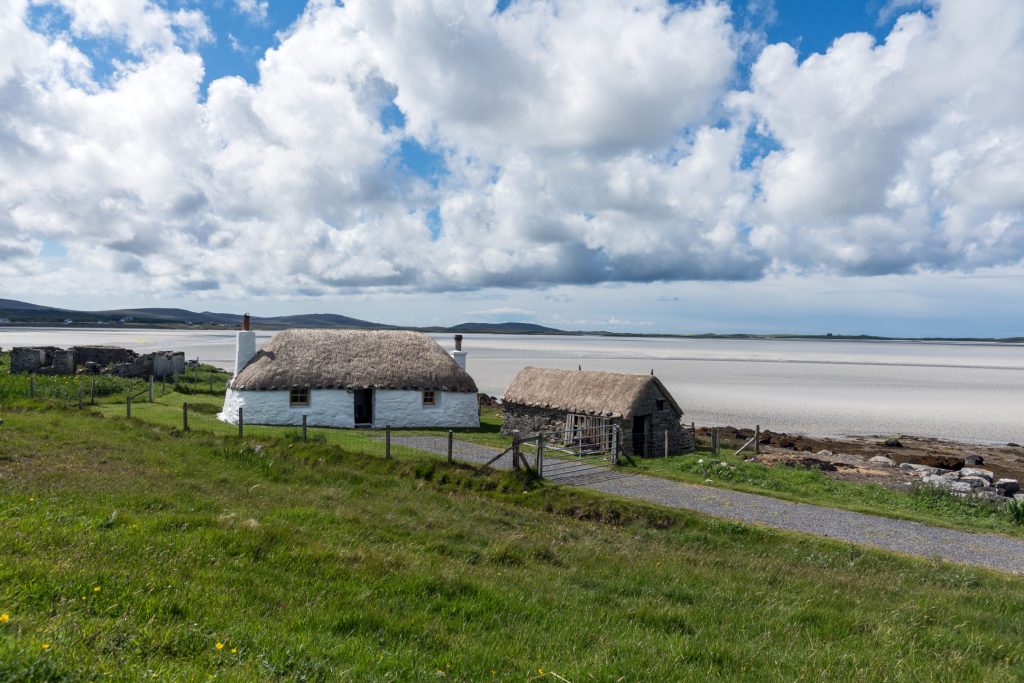 North Uist
Explore the rich landscape, unique wildlife, fascinating history and thriving culture of the island at the heart of the Outer Hebrides.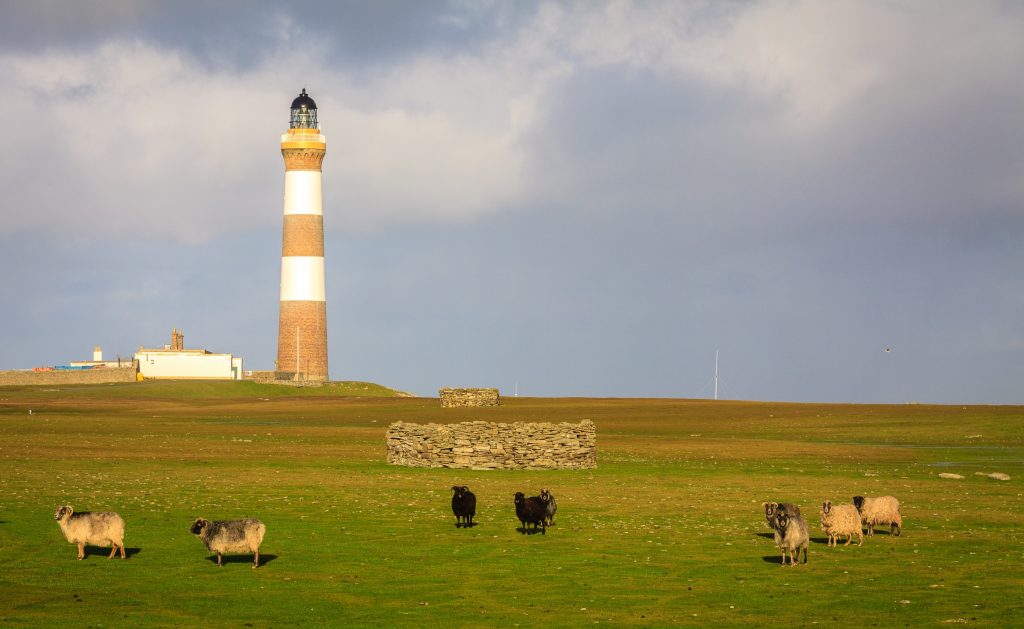 North Ronaldsay
Best-known for its seaweed-eating sheep, the island has a distinct culture and diverse landscape – from rocky Atlantic cliffs to sandy North Sea beaches.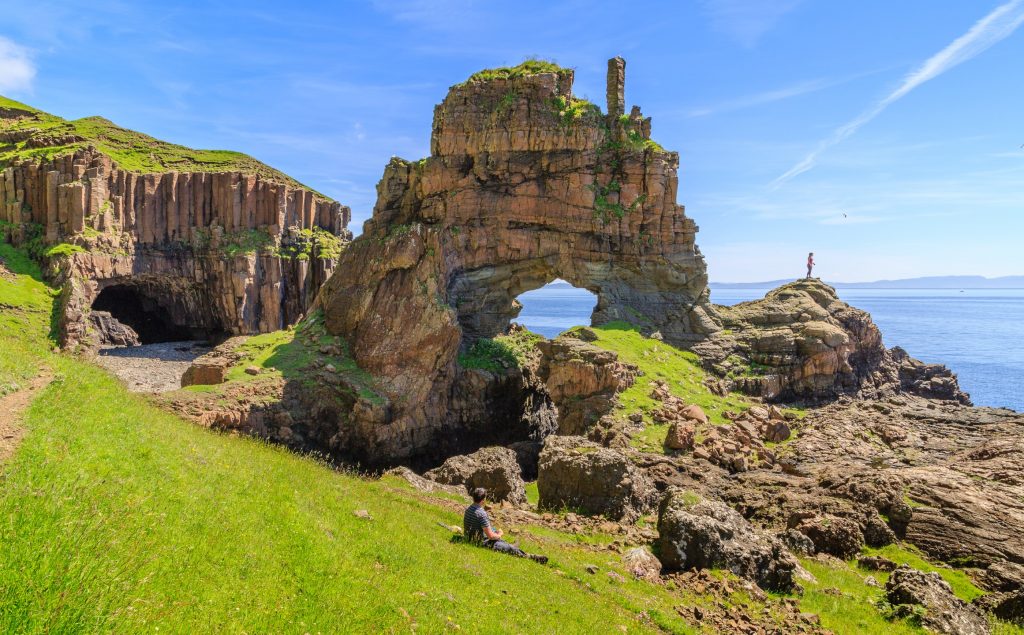 Mull
Explore the island's 6 distinctive regions – from dramatic rugged coastlines to stunning silver sand beaches and beautiful harbour towns to wild secluded spots.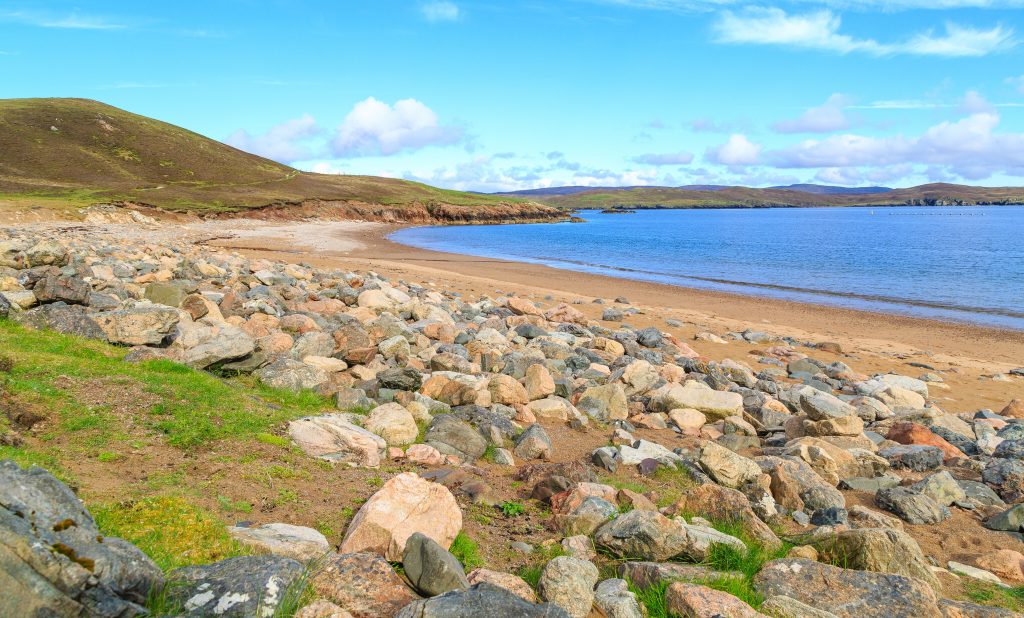 Muckle Roe
The isle's name translates as 'big red island' – a combination of Scots and old Norse – reflecting the red granite which it is known for. Most of the population live around the more fertile east and south coasts, leaving the rest of the six square miles as quiet, rugged moorland, with excellent opportunities for wild-life spotting.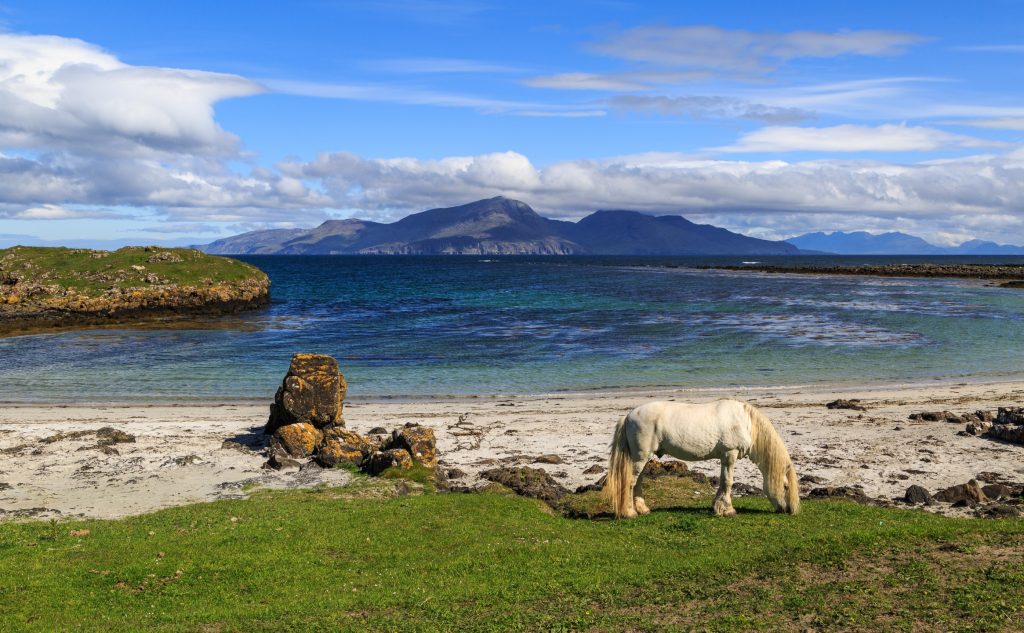 Muck
The smallest of the four Small Isles has plenty to offer in terms of wildlife and landscapes with panoramic views over low-lying fertile croft land.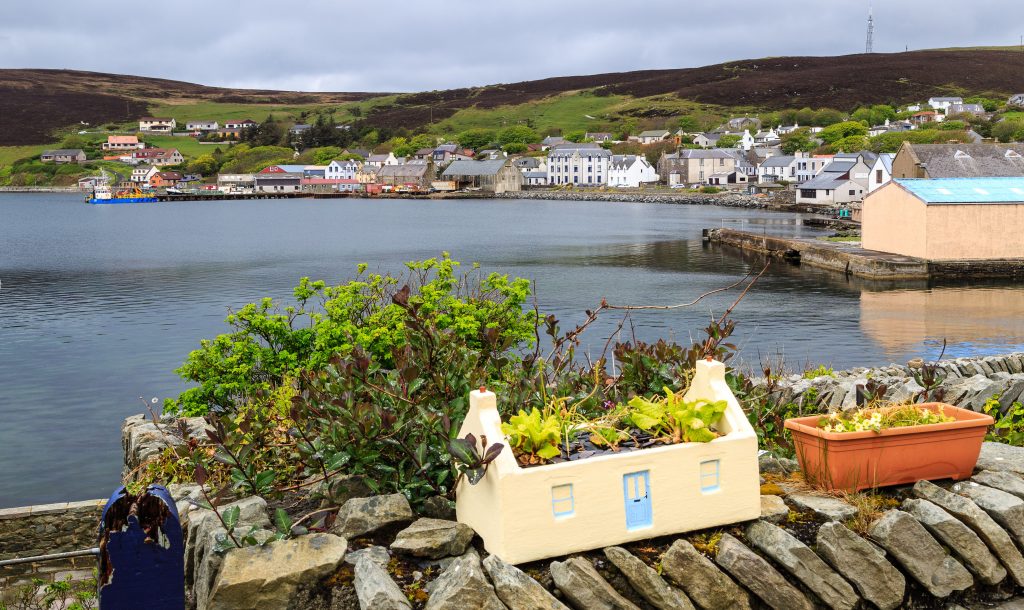 Mainland Shetland
Explore the 370 sq miles of diverse landscape which is home to rich living traditions of knitwear & music, historic sites, great food, and those famous ponies.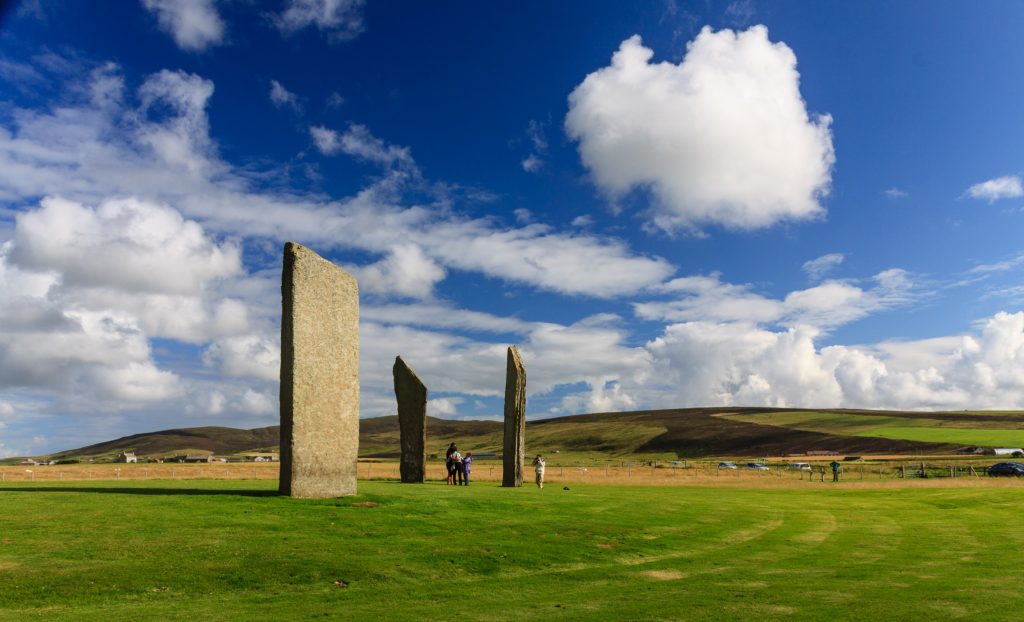 Mainland Orkney
From its 1,000 year old capital and it's ancient brochs, to its thriving creative scene and peaceful nature reserves, Mainland Orkney has lots to explore!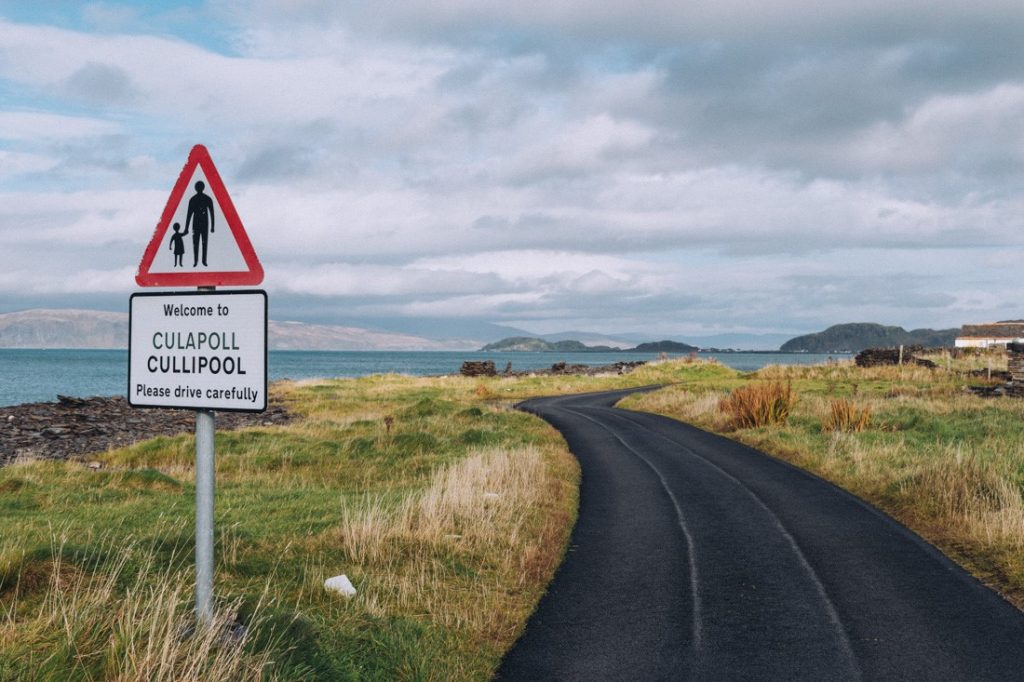 Luing
Offering beauty & adventure in equal measure, Luing's conservation villages, old slate quarries and abundant wildlife are perfect for exploring on foot or bike.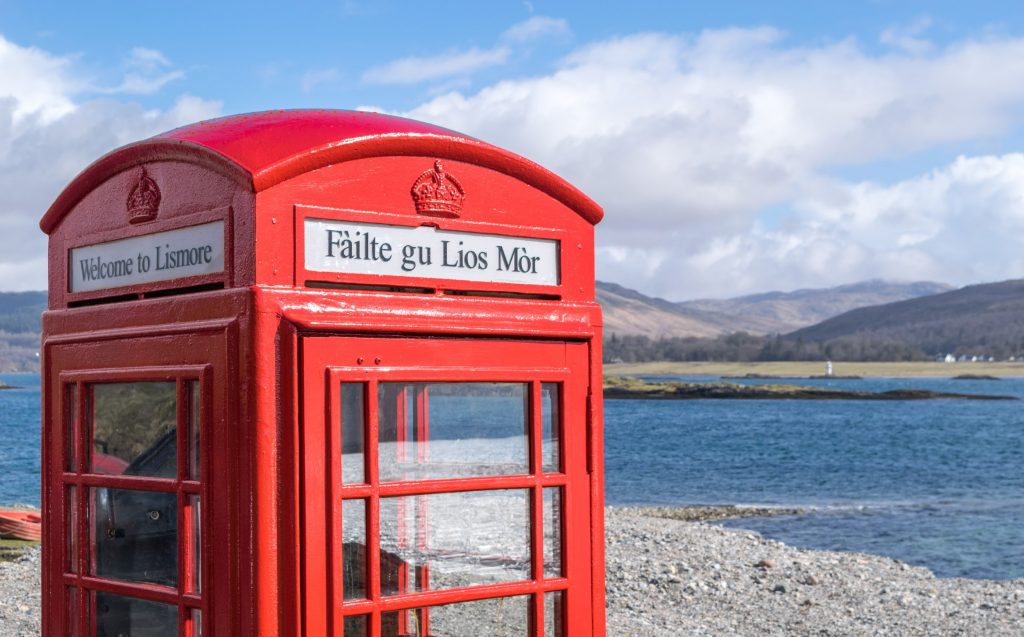 Lismore
Explore the island's ruined castle, Pictish settlements, secluded coves and heritage centre to work up an appetite for the amazing local produce on offer.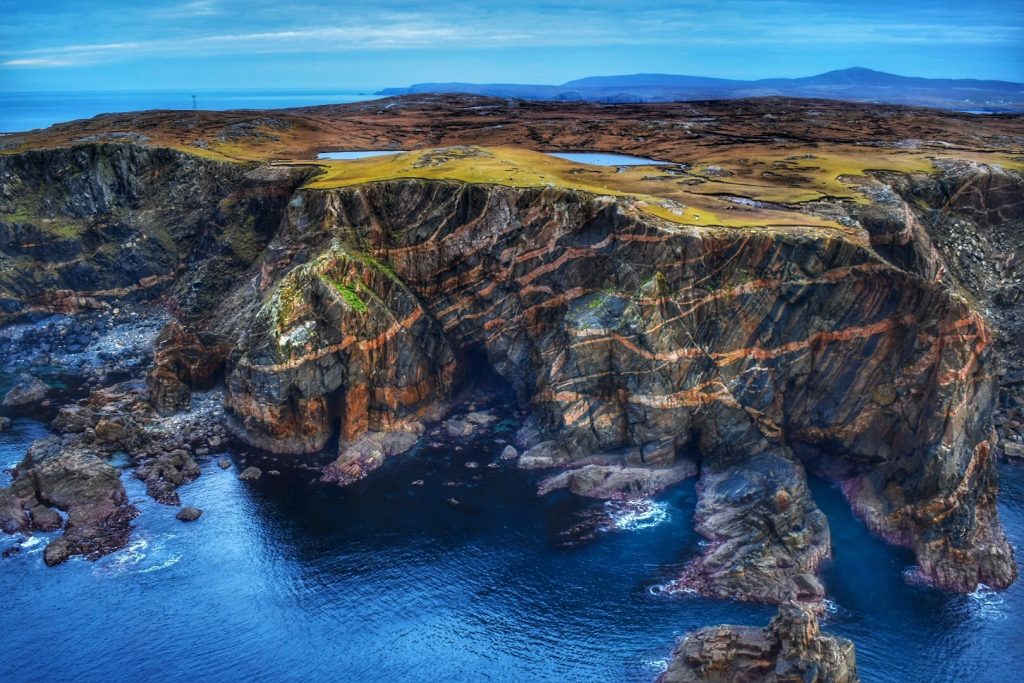 Lewis
The island's wealth of history and culture provides a rich tapestry of living traditions, an active creative scene and stunning landscape to explore.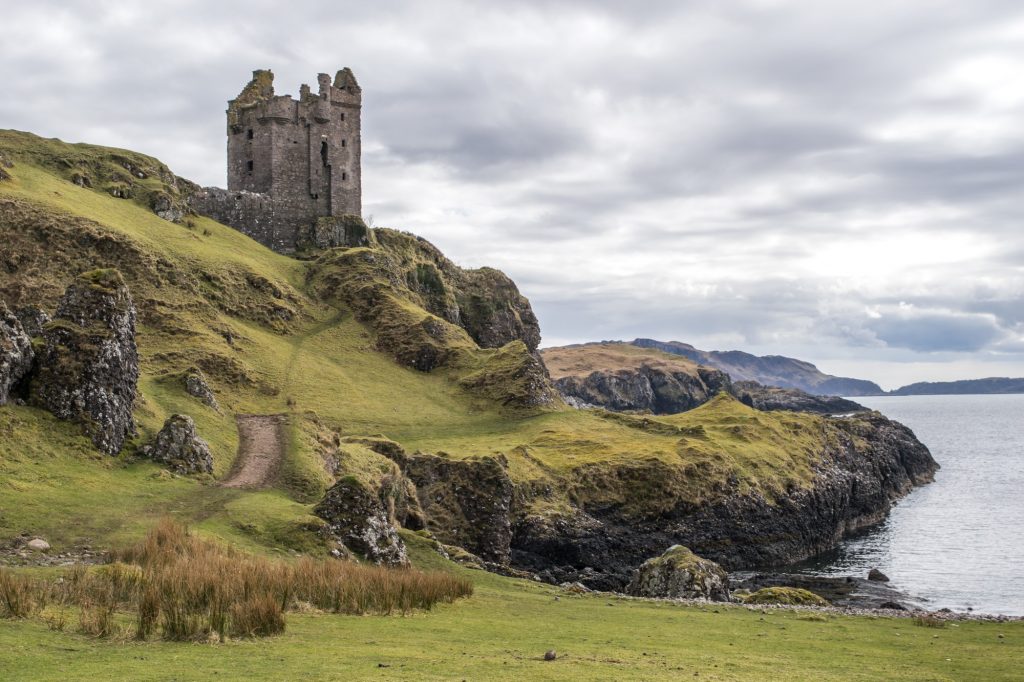 Kerrera
Just a stone's throw from the mainland, this island is steeped in history with magnificent geological features and an abundance of flora and fauna.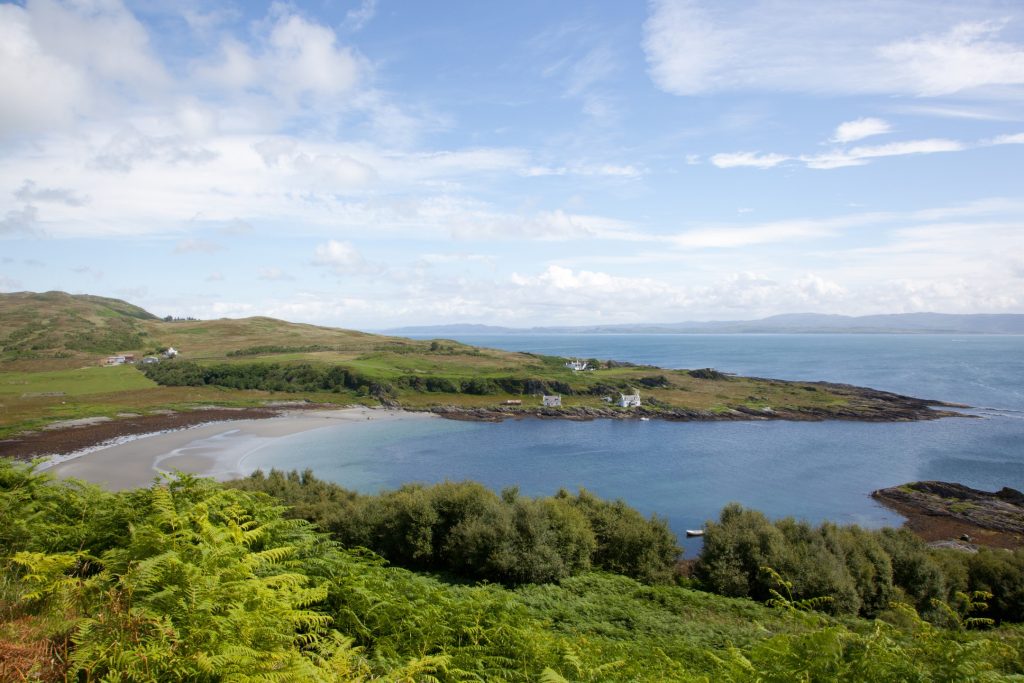 Jura
Explore the islands' mountains and shorelines for amazing wildlife, stop by a local gallery & then refresh yourself at one of the island's three distilleries.

Islay
Known for whisky and wildlife, Islay is also home to island artists, intriguing history, eclectic festivals and excellent local produce.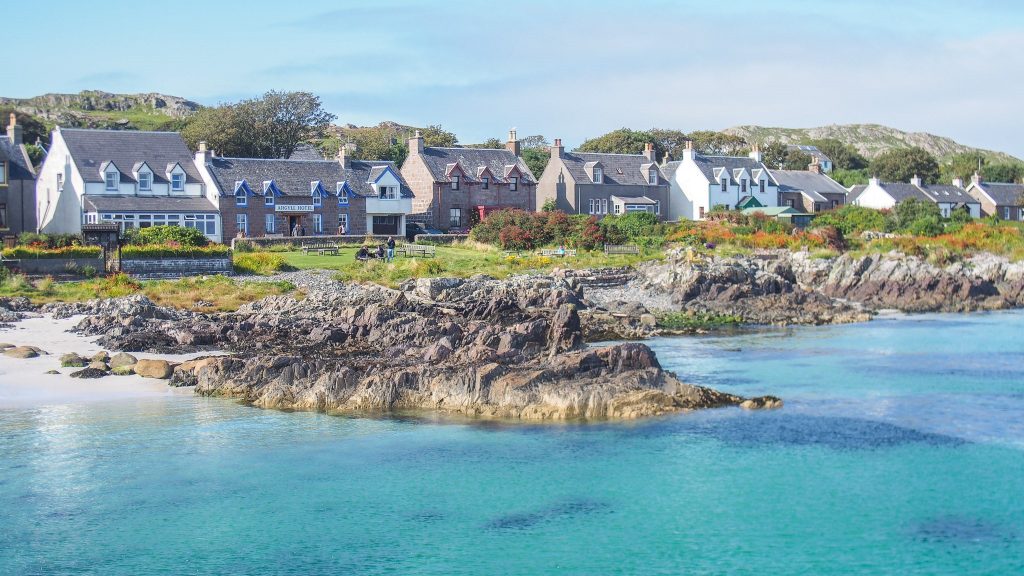 Iona
The birthplace of Christianity in Scotland, this tiny island is huge in terms of its global influence and is home to a creative community and abundant wildlife.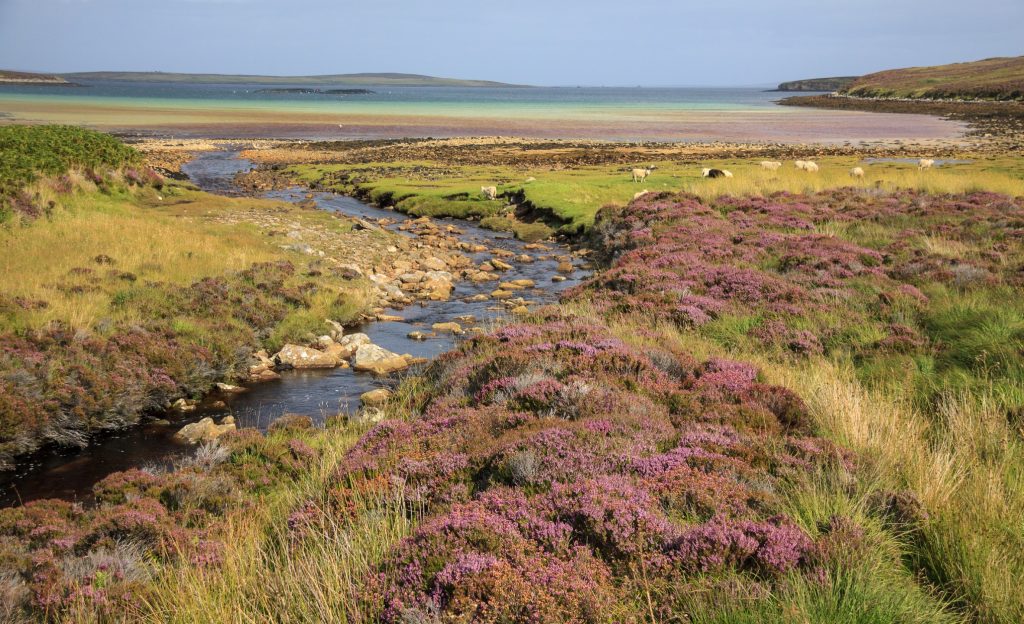 Hoy and Walls
Named "High Island" by the Vikings, Hoy boasts Orkney's highest peak, whilst Longhope Lifeboat Station on next-door Walls has saved over 500 lives since 1834.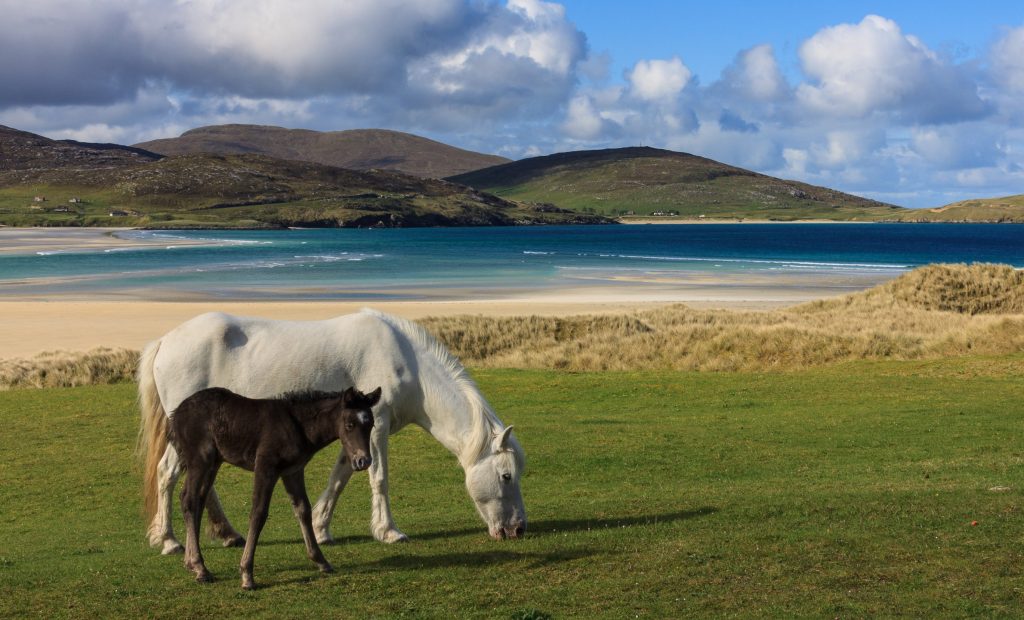 Harris
Known for its world-class tweed, gin, and beaches the island's awe-inspiring landscape constantly gives you something new to explore and fall in love with.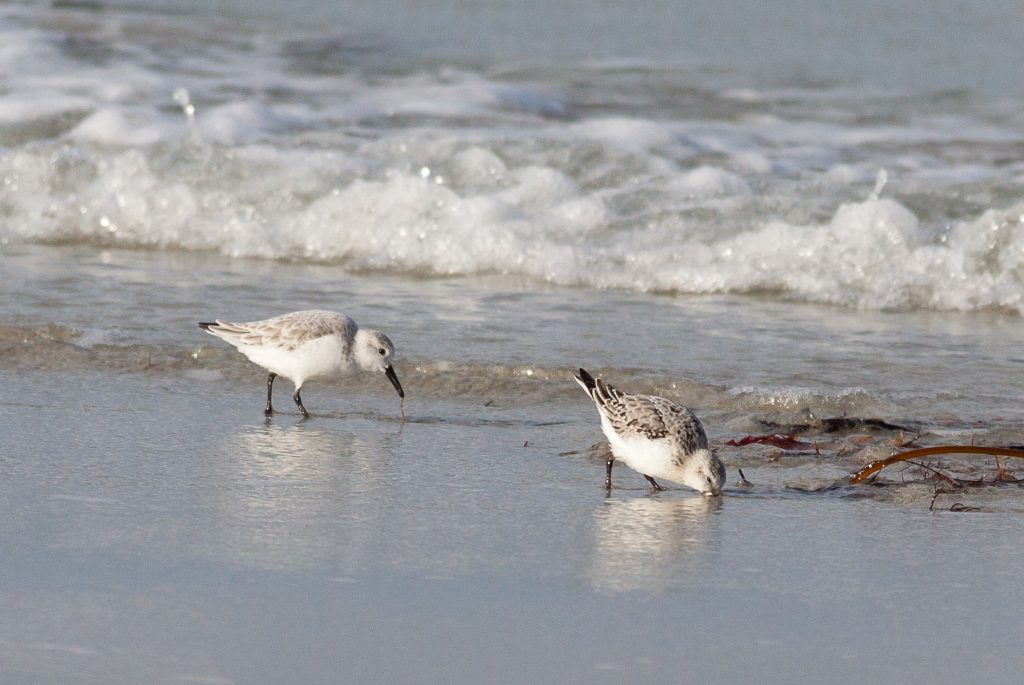 Grimsay & Flodaigh
Explore Grimsay's boat trail and working woollen mill and Flodaigh's seal hot spots before heading to the weekly market for local produce and live music.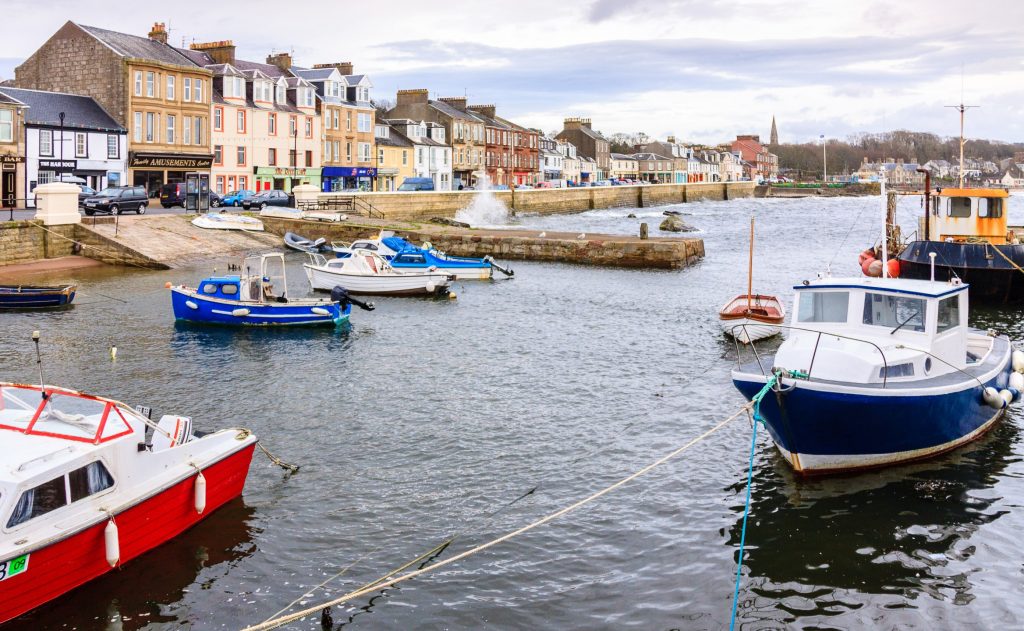 Great Cumbrae
Perfect for exploring on foot or by bike, small but mighty Cumbrae boasts a cathedral, an 18-hole golf course and its very own crocodile!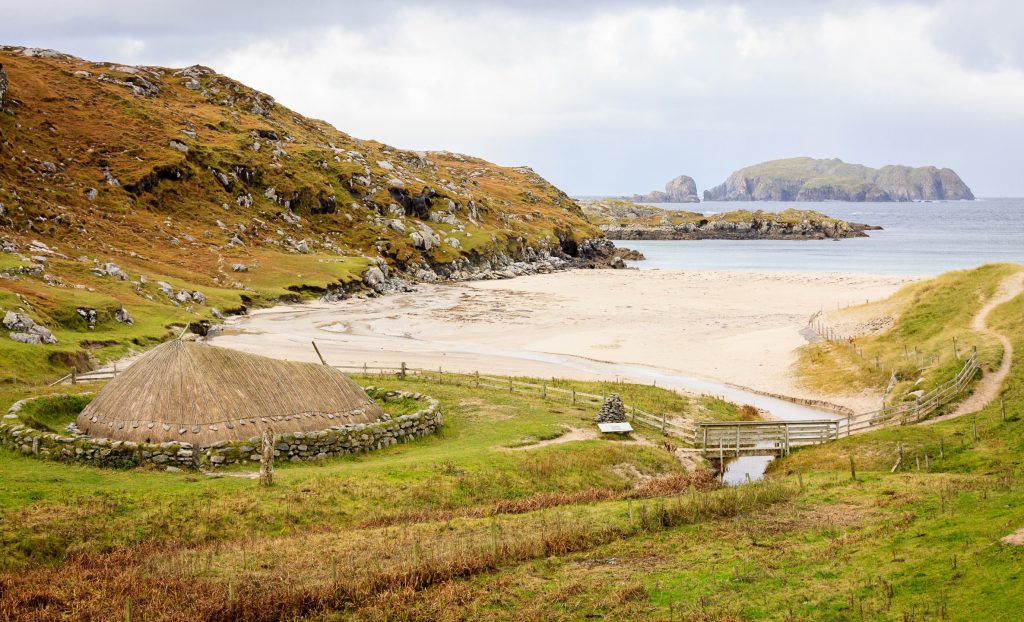 Great Bernera
This small island has a rich history and proud present. Teamed with inspiring wildlife and stunning low and rolling landscape, there is lots to explore!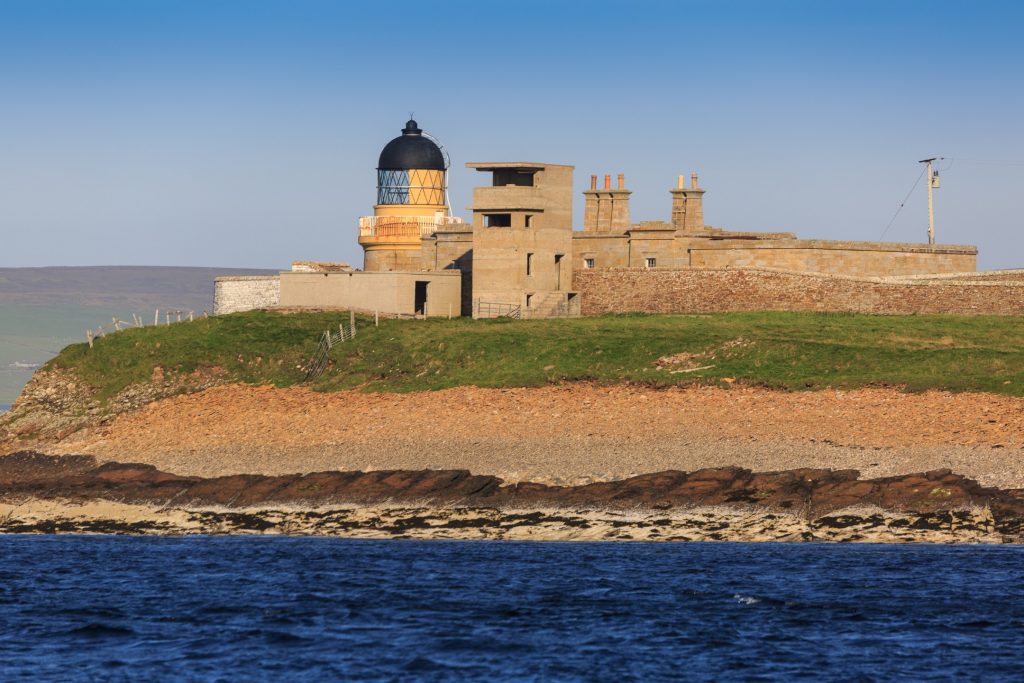 Graemsay
Known locally as "The Green Isle", Graemsay is an ideal place for walking and has a coast perfect for beachcombers, with two landmark lighthouses to discover.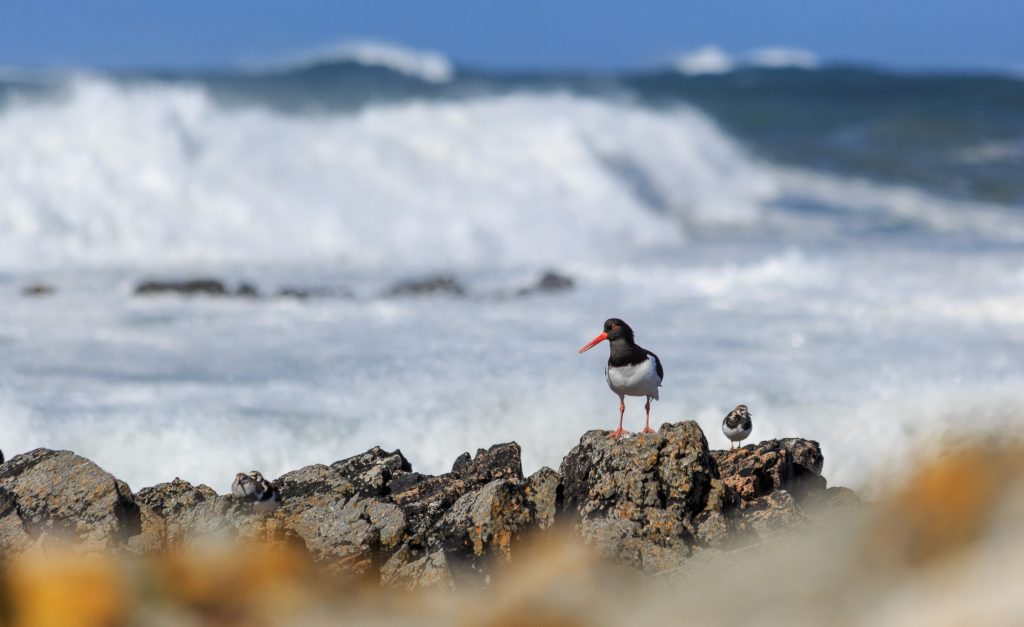 Gigha
Explore the island's wild beaches and walled gardens and work up an appetite fit for its Michelin-recommended restaurant and plentiful local produce.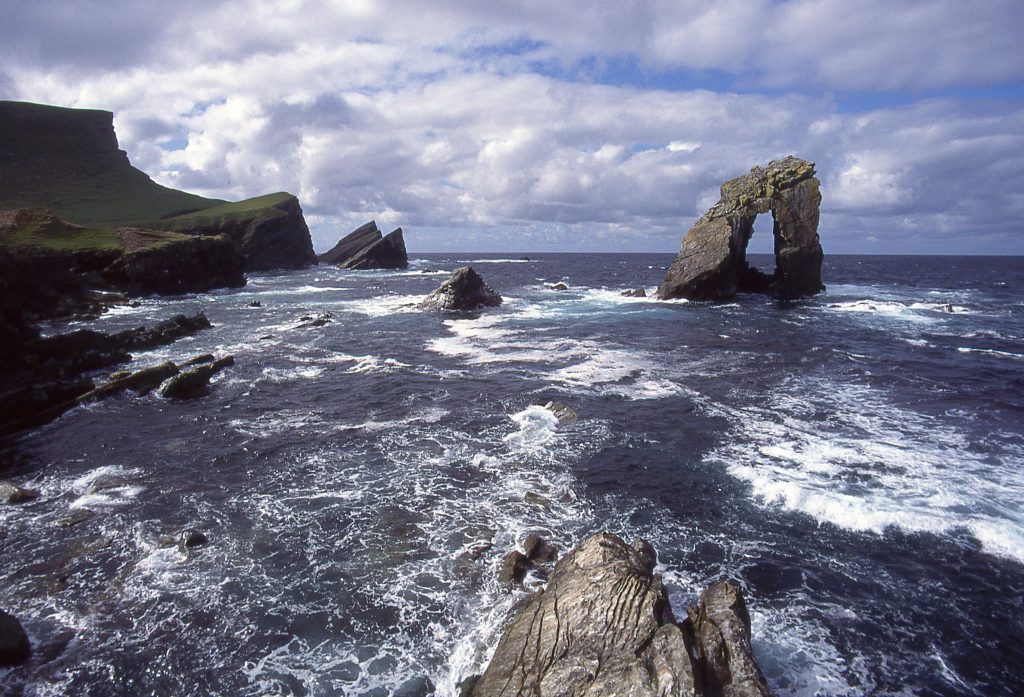 Foula
Called Fugla-ey (bird island) in Norse, Foula has an abundance of birds but also Shetland ponies, colourful sheep, and even its own sub-species of field mouse.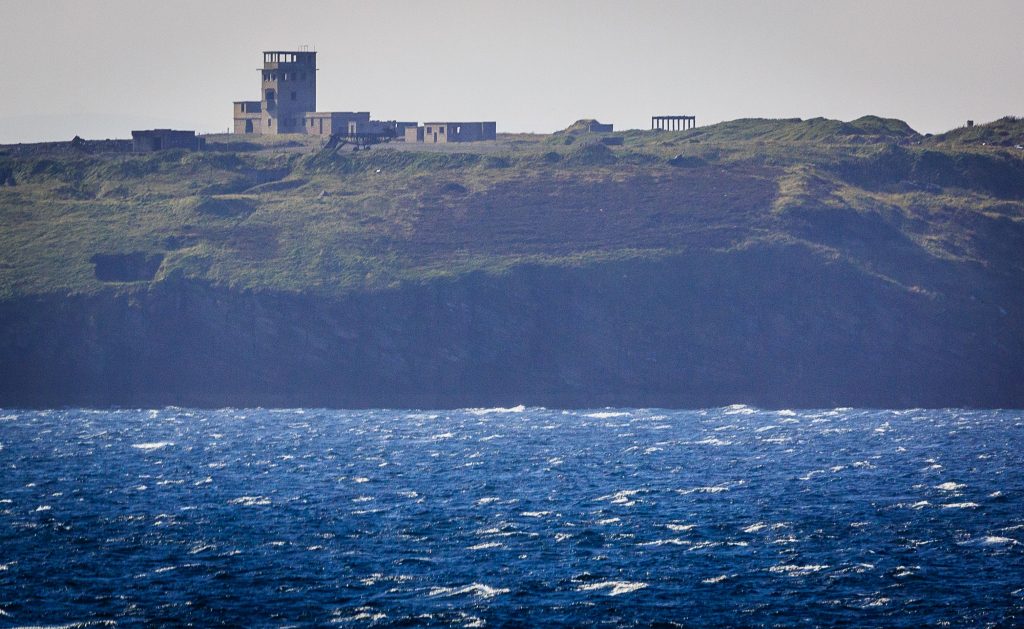 Flotta
Explore the WWII sites which scatter the island and learn more about recent and long-gone history at the local heritage centre.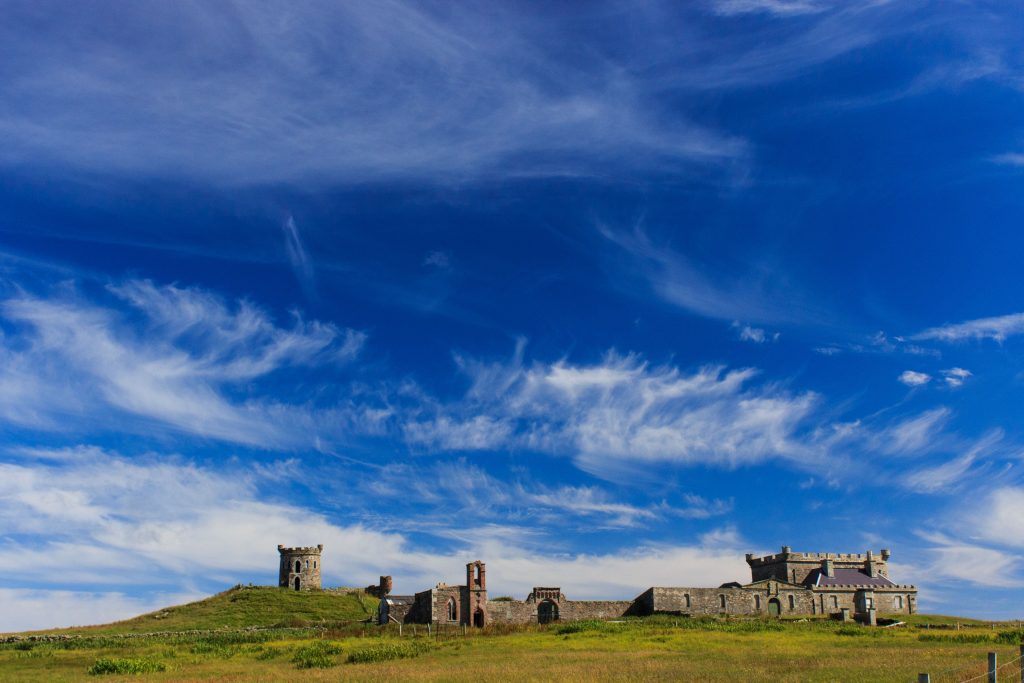 Fetlar
Known as the "Garden of Shetland" it's no surprise that Fetlar boasts a wealth of wildlife as well as unique geology, historical sites & an award-winning beach.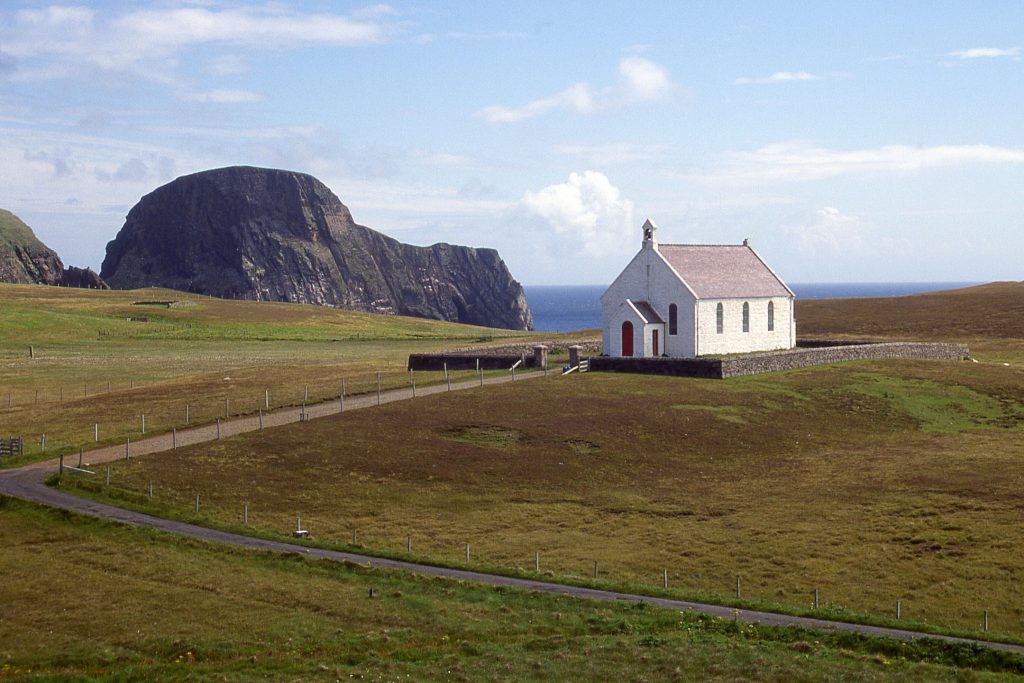 Fair Isle
Famed for its birds & flowers, knitwear & shipwrecks, this peaceful island is home to around 60 folk who still work the land and keep island traditions alive.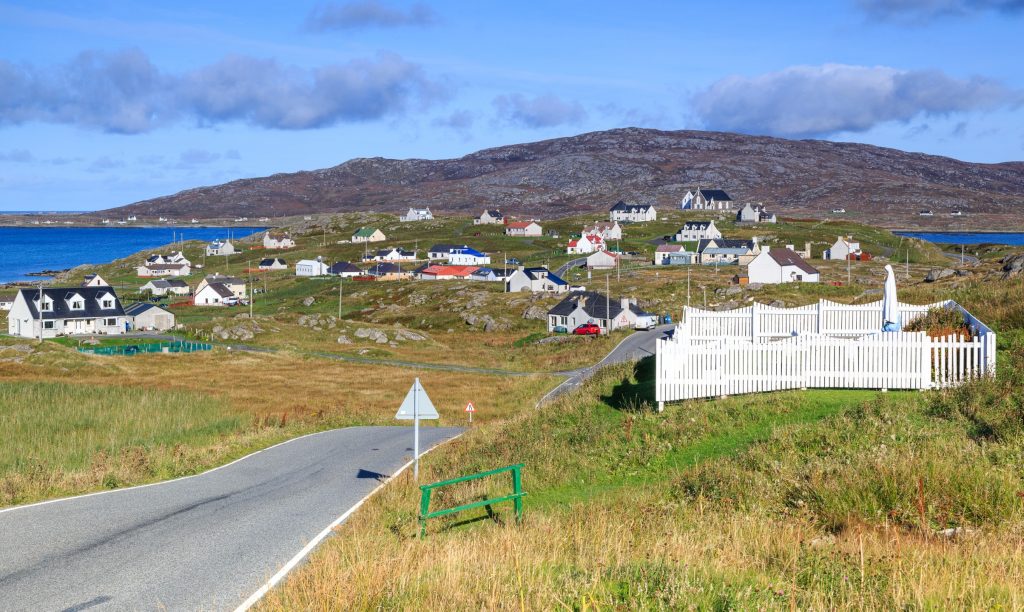 Eriskay
This small, rugged island is famous as the location of the SS Politician shipwreck which inspired Whisky Galore, its knitting patterns & its indigenous ponies.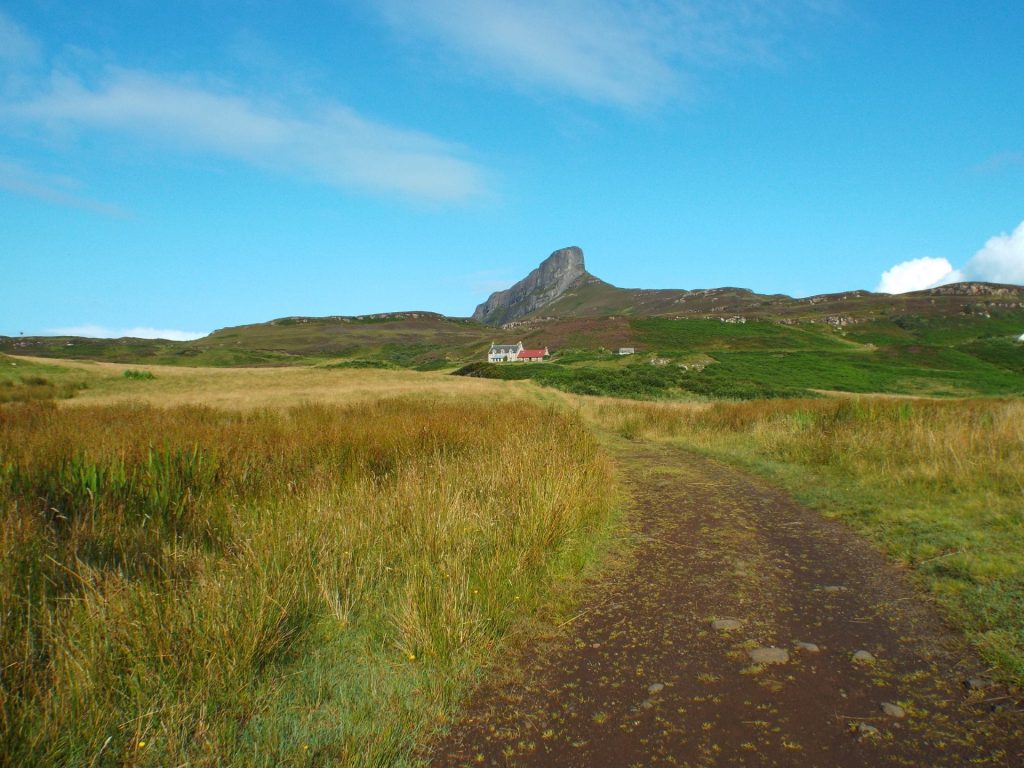 Eigg
The historic capital of the Small Isles, Eigg is home to a thriving community with its own electricity grid and a wealth of creativity, history & wildlife.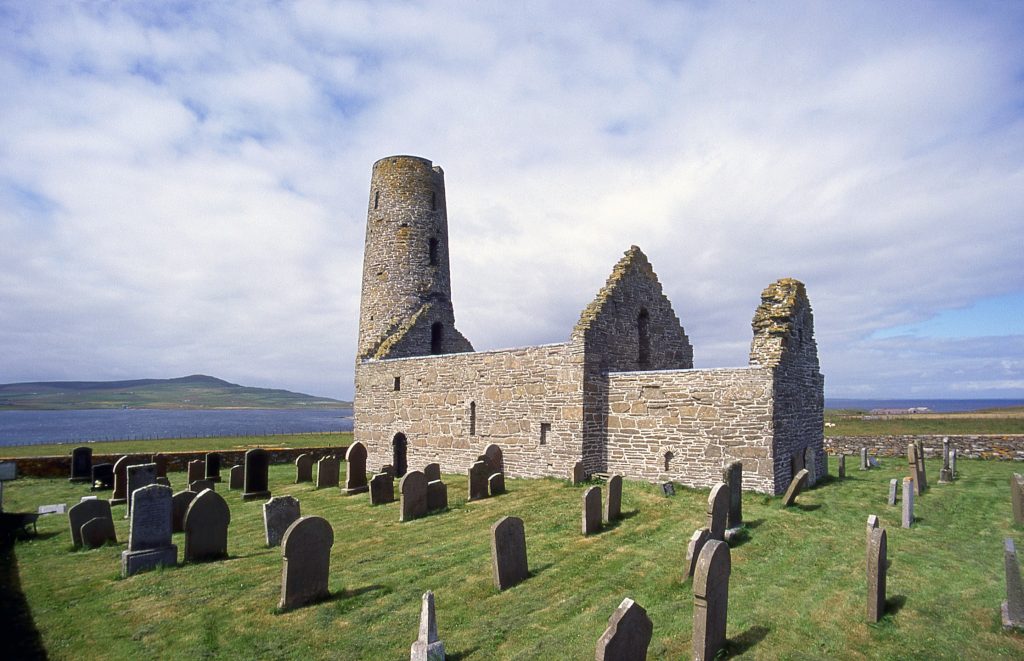 Egilsay
The roofless remains of St Magnus Kirk dominate the island which is homes to an RSPB reserve with a mosaic of wildflower meadows, grassland fields and wetlands.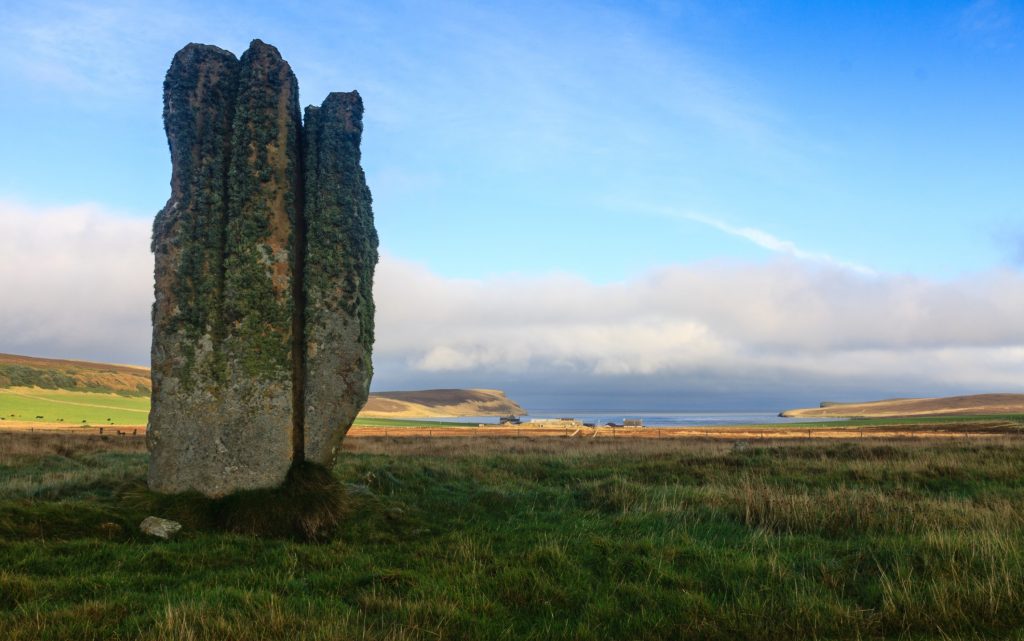 Eday
Famous as the place where Pirate John Gow was imprisoned, Eday is home to rare wildlife, dramatic peat uplands, and the tallest lone standing stone in Orkney.
East Burra
Perfect for walking and cycling, East Burra also offers excellent wildlife-spotting opportunities, arts and craft studios, and Shetland's only wallabies.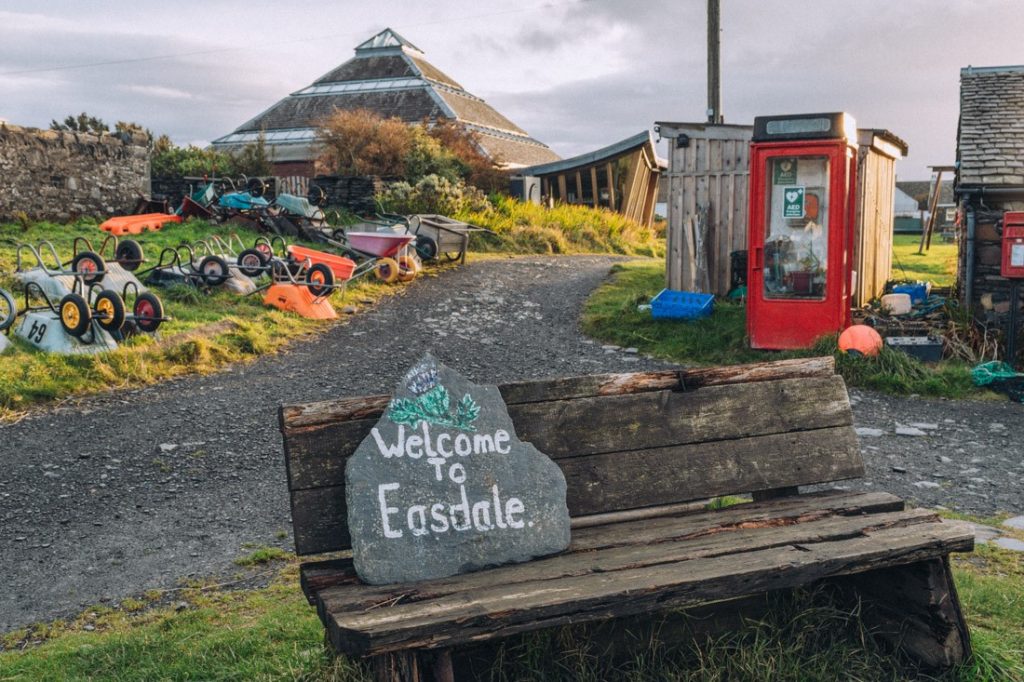 Easdale
Home to the World Stone Skimming Championships, the island has no road or street lights and retains a unique feel thanks to its status as a conservation island.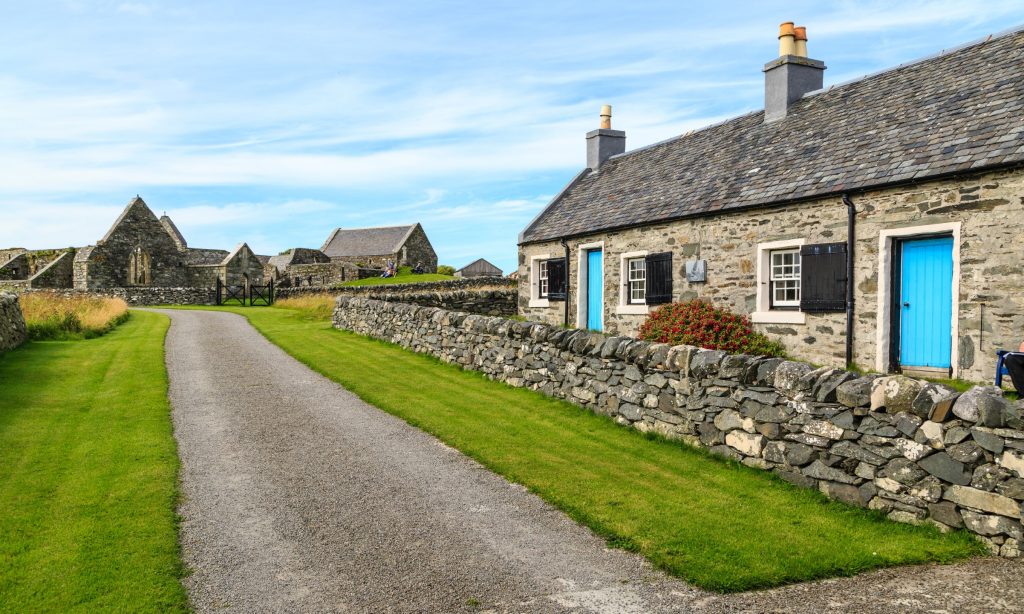 Colonsay & Oronsay
The 'Jewel of the Hebrides' boast sandy beaches and a 200-year golf course whilst it's tidal-island neighbour is home to a beautifully preserved 14th century priory.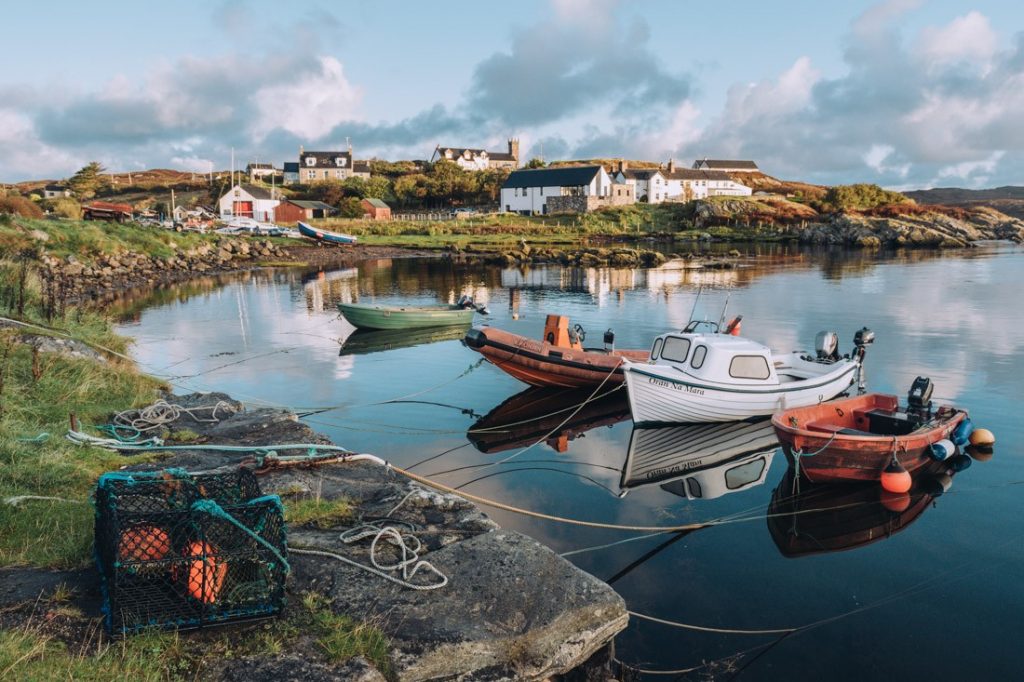 Coll
Famous for its corncrakes and dark skies, Coll is also home to award winning hospitality, a wealth of history and an annual half marathon.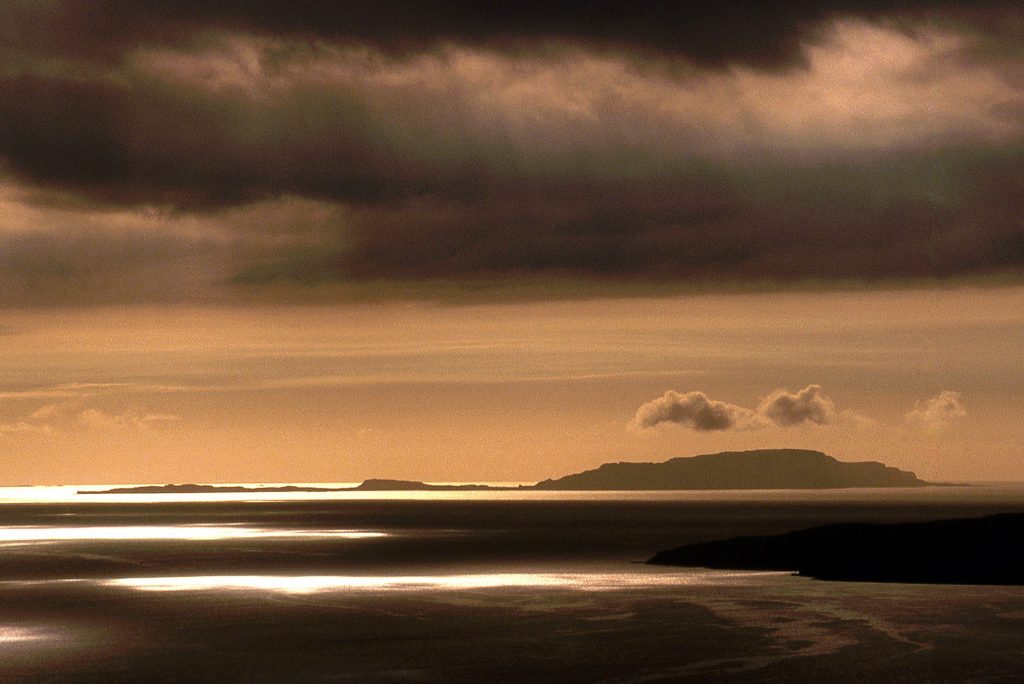 Canna & Sanday
These twin islands, in the care of the National Trust, are known as the Garden of the Hebrides and are home to a wealth of native plants and wildlife.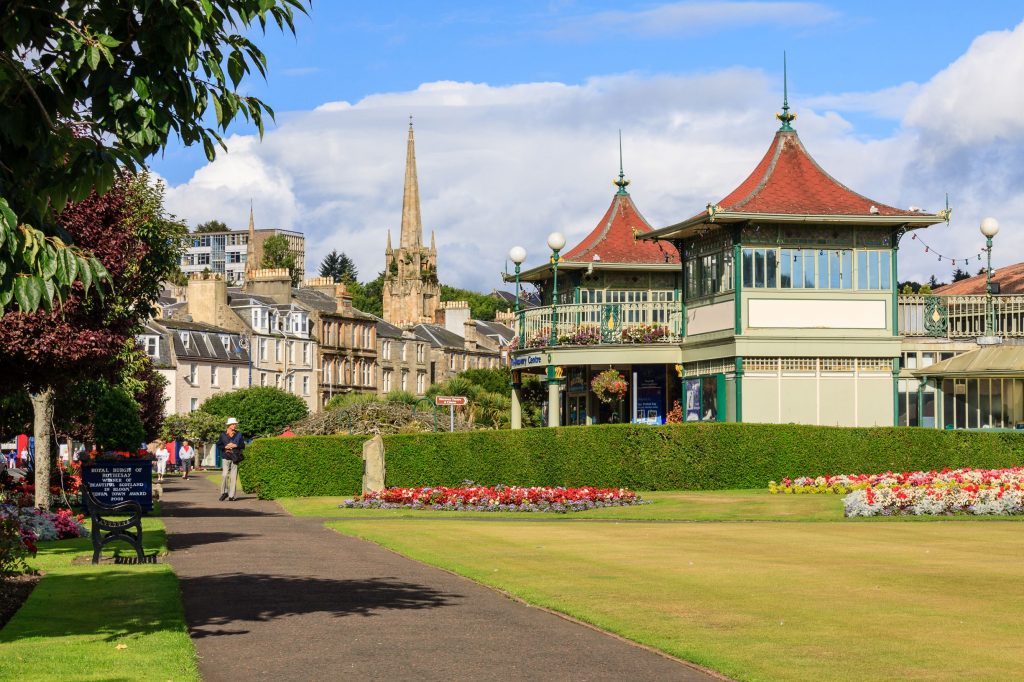 Bute
Renowned for its glorious gardens and grand architecture, Bute is also home to many beautiful beaches, "West Island Way" and 3 golf courses.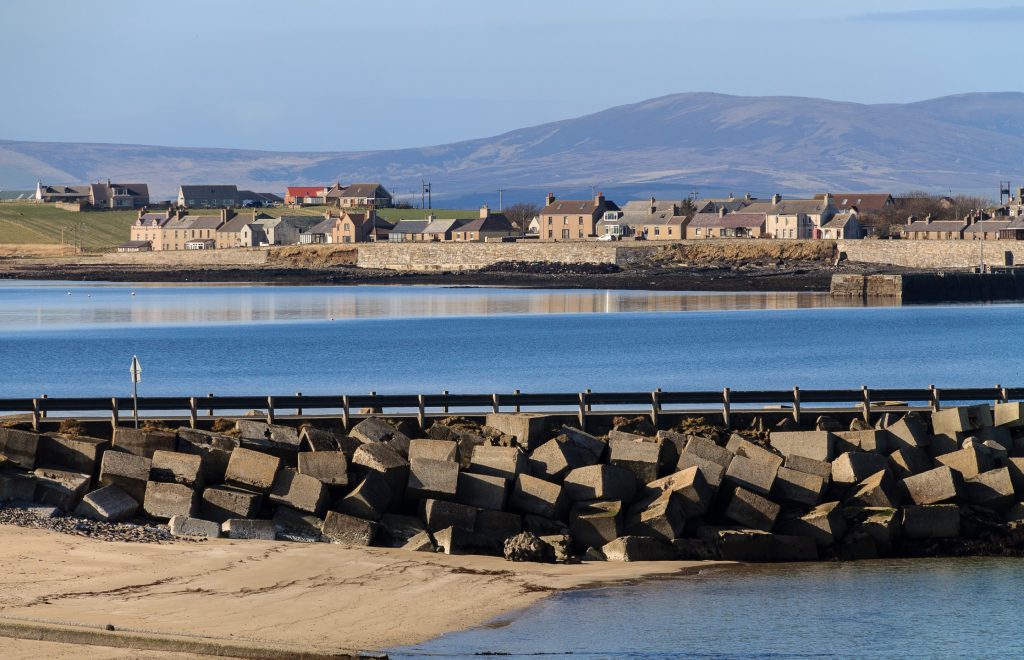 Burray
Cross the Churchill Barriers to Burray to discover the Orkney Fossil & Heritage Centre, play Britain's most northerly golf course and enjoy some amazing views!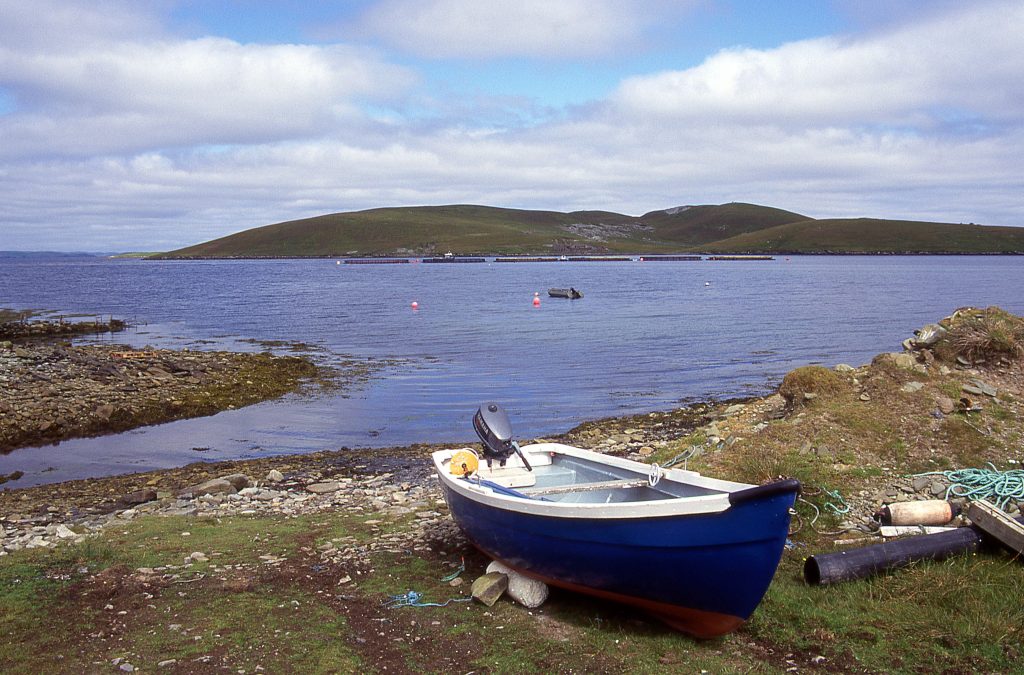 Bressay
Visit "Shetland in miniature" with inspiring coastal scenery, lots of wildlife and many historical sites. Bressay is also the gateway to Noss Nature Reserve.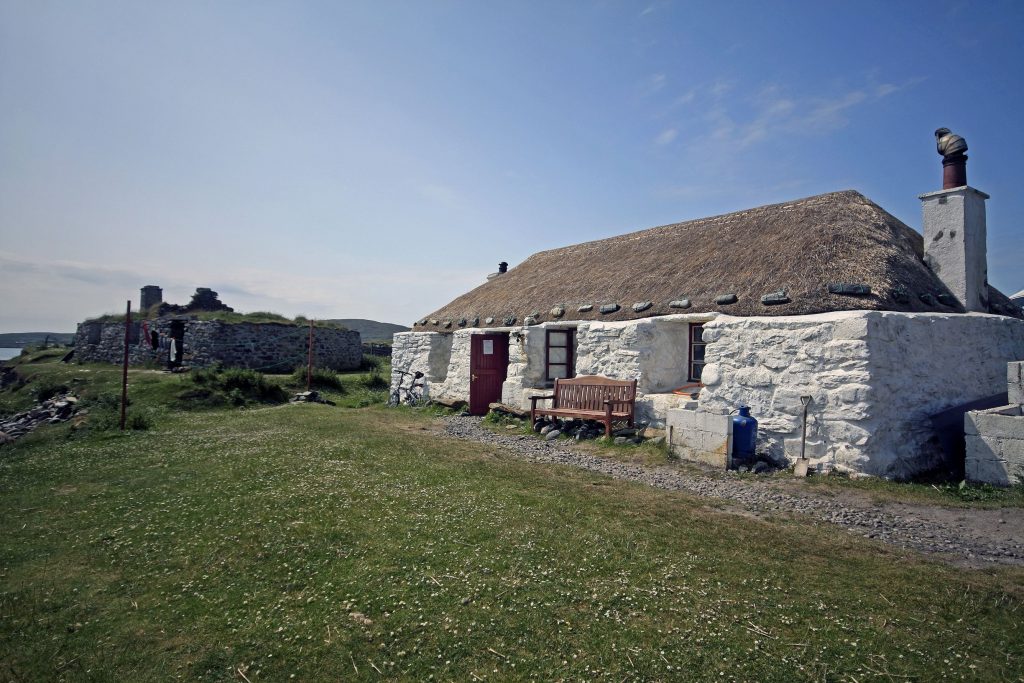 Berneray
Rich in wildlife and history, with sweeps of white sand backed by dunes and machair, Berneray is a thriving community with an array of services and facilities.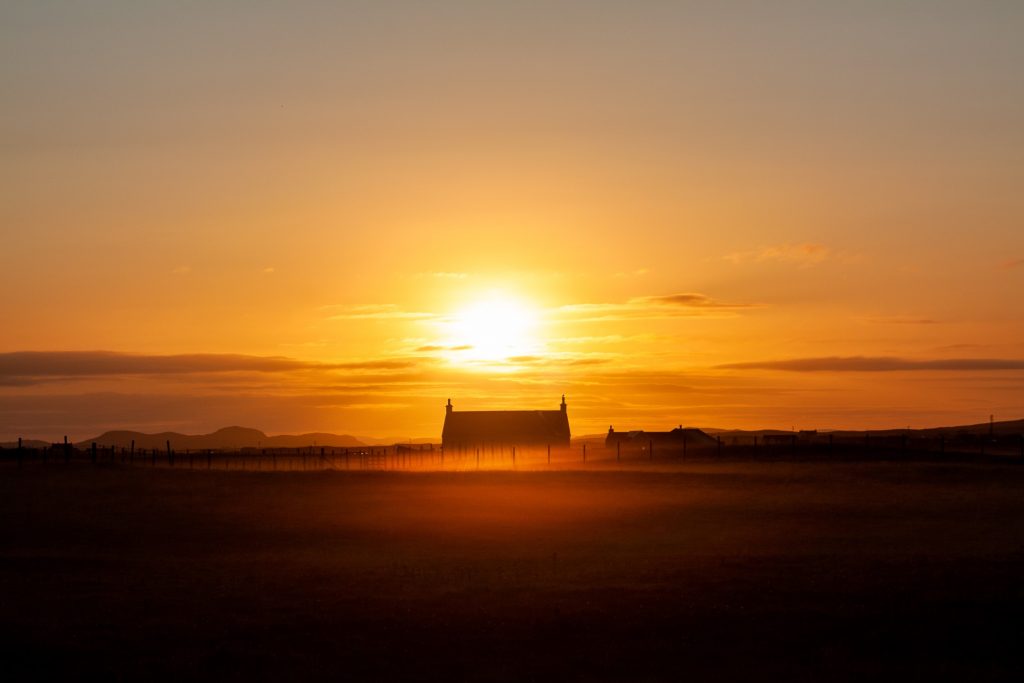 Benbecula & Grimsay
Busy Benbecula has lots to offer with its endless tales of history & an abundance of natural heritage, whilst tiny Grimsay is a dream for wildlife spotting.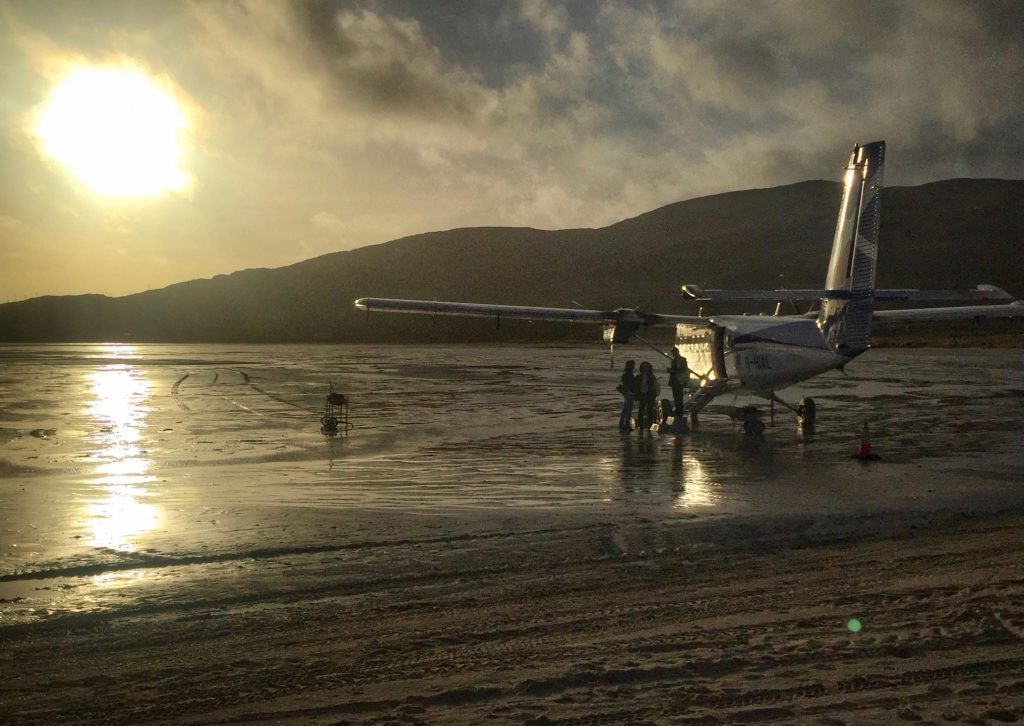 Barra
Beautiful Barra boasts interesting history, culture aplenty, wildlife in abundance, a thriving traditional music scene and endless opportunities for adventure.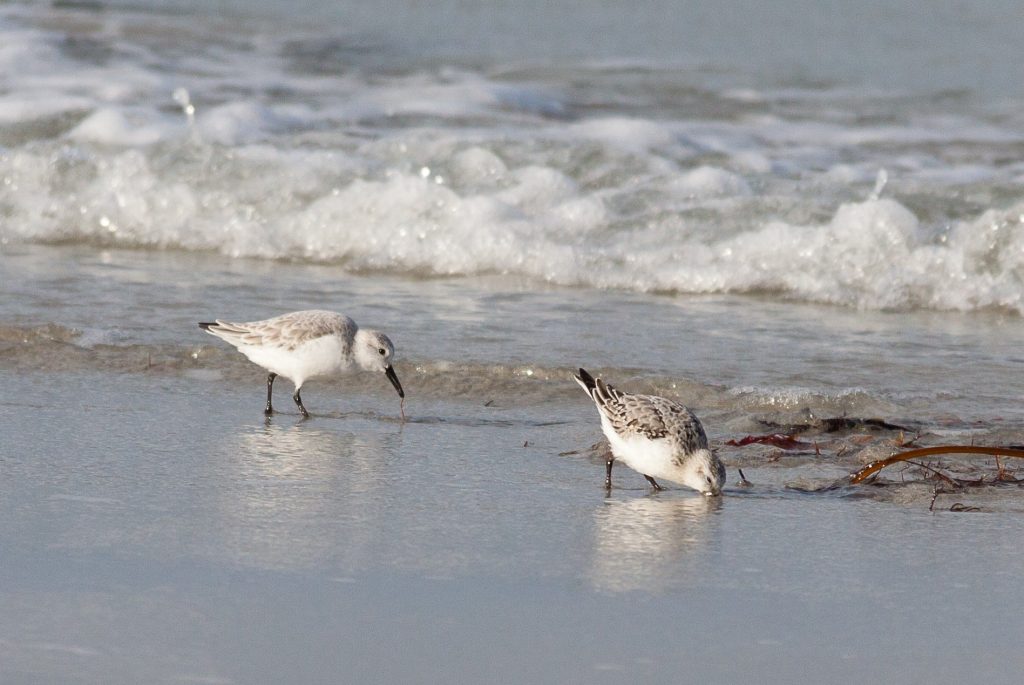 Baleshare
Baleshare boasts shell-white sandy beaches lined with dunes, surrounded by wildlife-rich machair. Explore the archaeological remains which scatter the island.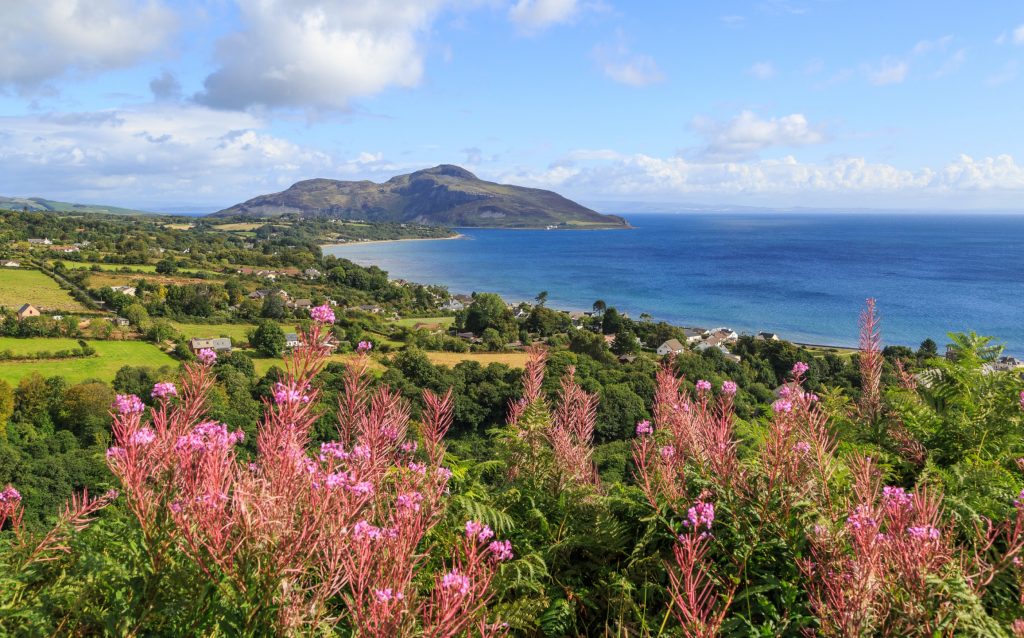 Arran
Explore 'Scotland in Miniature'! From granite peaks to low-lying pasture, Arran has a wealth of wildlife & history, and plenty of local produce to discover.